Kyani - Experience more...
As an international health and wellness company, Kyani is experiencing explosive growth. Here and now is the right place and right time. Now, more than ever, Kyani can provide you with the opportunity to Experience More - more health, more wealth and more life!
Kyani is unique. Each of the three high-impact products are developed with cutting edge scientific research and product development. The synergy of Kyani's Triangle of Health offers tangible nutritional benefits to you, your family and your customers.
Click on this link to view the fantastic products which make up the Triangle of Health and how they work - also get an overview of the company and the once in a life time opportunity that is Kyani!
http://powerplus.kyani.net
In addition, Kyani offers a lucrative compensation plan. With Kyani you can achieve your dreams. Check out the income disclosure statement at this link (amounts are in US dollars, so apply the current exchange rate to covert to AU dollars.)
Why is now the best time? Kyani has only been in Australia for 12 months. The growth so far has been huge and will step up another level after the official launch in March 2016. As every successful network marketer knows, the rewards are greater the earlier you get involved.
How simple can it get – three great products that you use and share with 3 other people – no need to have a huge product catalogue or an unwieldy, wide down-line. Those three people use the products and share with 3 people & replicate and you're well on the way to achieve a substantial recurring income and the opportunity to be a part of the Kyani Dream Car program. A brand new Mercedes sounds pretty good!
The absolute simplicity of the Kyani network is that you build down-stream through three legs, not sideways. No-one can break away and cross linking is not allowed. You can also out rank your up-line so all your hard work benefits you. The qualifying levels for rank progression are achievable and there are very lucrative additional benefits such as the paygate accumulator and generational cheque matching up to the ninth generation. There are also one off bonus payments for rank achievement, starting at Emerald.
All these add up to a compensation plan that is really un-matched in the industry and provides you with the best pathway to achieving your life goals. Monthly payments are paid directly into your nominated bank account.
You determine which one of three entry levels is appropriate for you and receive the equivalent value in product along with bonus stock which will provide you with enough of the three products for personal use and to commence your business. You also receive free access to a back of house admin area and the on-line apps and tools needed to run your new business from a smart phone, tablet or computer. Forget product parties forever!! On-going costs are limited to your monthly auto-ship of products for your own personal consumption or for distributing to your prospects. You also get access to up-line and peer support from a group of like-minded people who are incredibly passionate about Kyani and the Triangle of Health and want you to be successful.
I know I have seen the vision and worked out my WHY. Get in touch and make 2016 the year of living differently….
---
No comments yet
---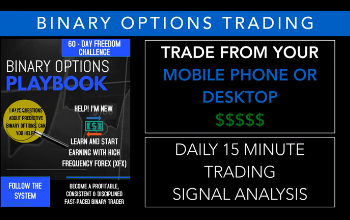 Member Ad
SEED NUTRITION
Join us to changing the world with seed nutrition ,by creating a new category in health supplements.Click for free information.
---
Support
Privacy Policy
Affiliate Terms
Terms of Use
Testimonials