STARTUP THAT DOESN'T LOOK ANYTHING LIKE ONE
There is a frenzy of psychological energy that accompanies the term:
"A GROUND FLOOR OPPORTUNITY"
Just because you're not looking for another opportunity doesn't mean you shouldn't be looking at other opportunities.

You may wind up kicking yourself later with that kind of mentality
I have been locked into my opportunity for a number of years, but that never stopped me from investigating and learning about other companies and other compensation plans and opportunities and products. Every one of them that billed themselves as:
"THE NEXT BIG THING" never panned out.

I was very selective and I never missed anything of consequence. So your skepticism is warranted. I love skeptics by the way, they are the most passionate when they find something in which they can believe.
I'm a businessman. Business people study and evaluate their competition. In the process of doing that they may find something there's a better fit with them or something that they can incorporate into their business portfolio, if it isn't in conflict with what they're doing. That is what I have decided to do. I've taken on a role of responsibility in a new startup company. Only because it doesn't interfere or compete with what I'm doing in my current MLM company. This happened because I was always open to looking, because the first quality of a good network marketer is to listen and reciprocate.
Most people that want to show me their opportunity have no interest in seeing mine, so most of the time I don't even tell them what it is until they ask. This is been a successful strategy for me and many others in this industry, if you think you need to pitch somebody you've already lost the game.
Reverse recruiting is like a dance. You become really good at it when you know that what you have fits the other person better than they do. I don't mind it either. I love it when someone tries it on me, but if you are planning on prospecting a pro, bring along more than a company brochure, because guys like me will eat you for lunch.

This business is about helping people. I wouldn't pull someone out of a company that they're completely happy with and have them shift their focus completely on mine. But I will offer them the opportunity to join me at whatever level they like, try my products or work part-time if they're still focused on their main business.
I've had to change the way I think in the last year-and-a-half about the issue of multiple companies because it is a different global dynamic than 25 years ago.
The company I recently joined is a startup, but it doesn't look anything like one.

It has all the systems in place and the philosophy that most closely matches mine. In talking with the owners I came to understand that this could be a real winner, for a number of reasons not the least of which is timing for this new growth industry. Competition is non-existent for our technology because we sell it below market value which is virtually unheard-of in network marketing.
I make the same offer to you:
Take a look, in just 78 seconds you may see the same potential I did, and if you have something you think is unbeatable then I'd love to take a look at your most compelling resource that you would like to share with me.

The most valuable result will be the connection we make.
---
No comments yet
---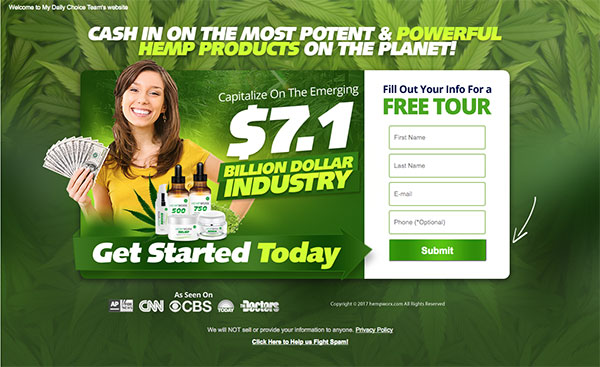 Member Ad
AIOP FREEDOM TEAM
Turn $10 into $10,000 a month andwe place paid members under you!
---
Support
Privacy Policy
Terms of Use
Testimonials