The Magic of MDC, WooWee
WE are an Enterprise of:

Real life people walking talking again. Real life people making checks they've never seen before.
Real life people helping each other and support is non-stop.
Real life people celebrating constant successes.
Real life people working on mindset are getting mindset training from all angles.
-----------------------------------------------------------------------------------

WE are a people that want to see everyone else succeed, we care.

We are a people that want to change inside and out.
We share, introduce, and present our opportunities.

We can join any of the groups ...so many teaching how to succeed...there is gold here within.

The energy cannot be reproduced I have never felt anything similar.
We all know in order to get to the Emerald City we must walk through the forest, while keeping our eyes on the yellow brick road. There is major change here: inside and out.
Products are: pure Essential oils, CBD products, nutritional sprays. (High Life Travel is an option, if you join every purchase is equal money off travel expenses).

We offer on going bonuses: free products, cash, gift cards, contests etc. This year we have a (10,000 cash giveaway for Christmas).

We have FUN.
We have our own CBD magazine :)
All I can say is we are all authentic with who we are, so many dreams I am watching come true and I have never felt this way before. There is a wave of positive energy that runs through this company and that says the most important thing I can express. So whether you are currently working with a company and not satisfied to the max or you are looking for your first opportunity I offer mine.
"If you start now, you'll begin seeing results one day earlier than if you wait to start tomorrow."
Thanks for Reading.
Jacqueline
See us in Action, Feel our Powerteam, Learn about the Biz
---
---
No comments yet
---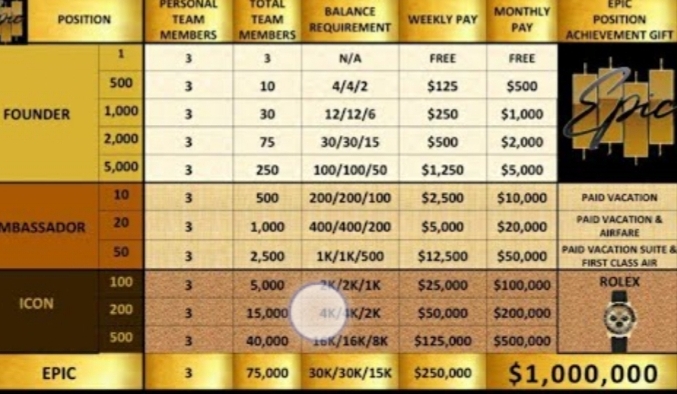 ---
Support
Privacy Policy
Affiliate Terms
Terms of Use
Testimonials