Start building your financial legacy today!
Kids, teenagers, parents, basically anybody with a job, needs to learn how to get out of the brainwash mentallity of the pay cheque.
Our lives are changing rapidly and unless we learn other ways to make a living, we are going to fall on hard times.
Education is key!
Let me ask you.........
Do you own the following in your business?
An education platform that teaches you to build a business and become a Private Investor.
A payment gateway. Think Pay Pal on steroids.
Our very own blockchain whereby fees are minimal. It is fast and cheap.
Gold Mines - Yep, we own them too!
Manufactured diamonds done to perfection. Bye bye blood diamonds.
Basalt - Ecofriendly product to revolutionise many industried such as concrete reinforcement, car skins, aviation plus so much more.
A shopping reward system
A cafe franchise
The world's first SEC regulated security token.
EVEN A MOVIE COMPANY!
Plus so much more across 20 sectors of the market place.........
Now I know there are amazing products out there that you sell.
But are you a coowner of the company who owns these products?
The answer is probably "No".
__________________________________________________________________________________________________________________________
The Synergy of Success Course will start you on your way.
What do you get?
Genius of Finance" game training, tabletop version that teaches you how to be a private investor without using real money. Retail Value $525 US
"Million-dollar partner: Learn the techniques to start a professional business in MLCI. Retail value $250 US
20% discount on UGPay Group AG WorldCRU security token packages: 625 WCRU - $500 US (paid separately)
Fundamental courses for beginner investors by the Academy of a Private Investor as a present:
8 rules of a private investor
Capitalization fundamentals. How 1 dollar turns into 1 million
Fundamentals of drawing up a financial plan
Financial plans that allow you to retire after 4-8-12 years of your investment activity
Investing is your path to financial success. Investment basics
Five commandments of a private investor
Total retail value is $1275 US
For a limited time, people joining our community can have all of this for only $260 US.
____________________________________________________________________________________________________________________________
We have a mission:
Education
Educate 15% of the world's population with financial and and investment education
2. Personal development
Mindset and thinking of wealthy people.
3. Co-ownership
Enabling people around the world to become co-owners, stakeholders (entrepreneurs), and shareholders of the most profitable companies on the planet.
4. Business
To create a single global and sustainable corporation in which everone actively participates.
____________________________________________________________________________________________________________________________
The best thing is it is free to register!
You can choose from any one of our multiple projects, or build a real business for yourself.
So if you are looking and want to become part of our evolution and create a legacy for future generations, then I would love you to connect with me.
TOGETHER WE CAN MAKE THIS HAPPEN AND BRING PROSPERITY AND PEACE TO THE WORLD!
When you register with Evorich and purchase WCRU security token, whether you share the opportunity or not, you become a coowner of a global portfolio independently valued at $11.6B and still growing.
You can still sell your amazing products and know your legacy is continuing to grow with us.
By using just 10% of what you earn, (which is what we teach as part of our academy), you will grow your portfolio each and every month.
Watch this short video.
You have nothing to lose!
It is all about not having all your eggs in one basket.
Amazing right?
Share this opportunity with others and grow our community, and for everyone you introduce who purchases WCRU plus our other products, you earn real time commission.
Everyone wins in our company whether they share or not.
How perfect is that?
There are not autoships, no territories or boarders, no pressure.
I am the first in my family for generations, to be able to leave a real financial legacy for my kids.
And you can do this too!
So take action today!
Not tomorrow, not next week.
Imagine 10 or 20 years from now, you get to say, gosh I am so glad I found Evorich.
My kids don't have to worry about the economic turmoil or AI taking over their jobs.
I can retire and have the life I have always dreamed of.
I am so proud of myself learning how to be a Private Investor.
It was the best decision I ever made.
I have just scratched the surface of what this company has to offer.
Knowledge is key.
We want you to make an informed decision, not a judgement.
At the end, there is a special short course to download, so you can start your journey.
I look forward to seeing you on the other side. The side where everyone gets to benefit!
Feel free to message me.
Warm regards
Tracy
---
No comments yet
---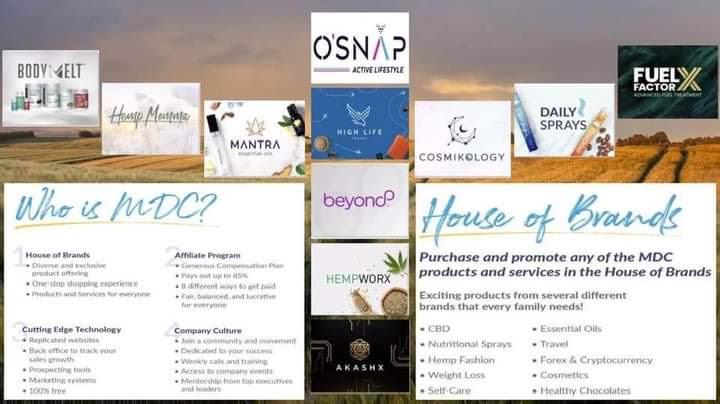 Member Ad
Business Opportunity
Welcome to our Amazing life-changing opportunities. If you are looking for ways to supplement your income, you need to check this out. Work from home opportunity. Work part-time or Full time
---
Support
Privacy Policy
Affiliate Terms
Terms of Use
Testimonials