Webtalk - The Future of Networking
As a Global Recruiter for Webtalk, we provide the worlds first all-in-one social platform that puts you in charge of your connections both personal and professional.
MY BACKGROUND: I'm not 64, I'm a 22 year old with 42 years experience in the field of sales and marketing helping and serving small business clients.
I am blessed with a beautiful wife and 2 wonderful grand-kids, a loving and supportive family and so many friends. I live in Knoxville, TN and am a UT football fan. Go Vols!
I enjoy college football, especially the UT Vols. I enjoy relaxing and hanging out with the family.
My goal is simple - Engage and discover new friends. Together we can help each other achieve our goals and dreams.
OUR MISSION: Webtalk's mission is simple; help the world create more success. Our mantra, "Communicate Better" refers to improving the Internet as a whole to help create a safer and more successful world. Trust is the key ingredient, and we are on a mission to create "Trust-On-Demand". To network and build strong relationships both personal and professionally around the globe.
HERE'S WHAT I DO: Introduce you to a world class social networking platform that allows you to be social while providing an opportunity to earn from your efforts.
This new social platform has taken the best of Facebook, Linkedin and other platforms and added several other features that make it perfect for both personal and professional use.
Simplified Sales and Marketing for Entrepreneurs. Build Your Business and Drive Sales Like a Pro with our all-in-one social networking platform.
In this business, success doesn't come easy, and your reputation is on the line. To really win, it takes hard work, the right tools...and a little bit of luck.
It's natural to feel overwhelmed when you're responsible for finding new leads, making sales, fulfilling orders, and maintaining customer relationships. We think there should be a solution that lets you easily manage the most important parts of your business by providing you with a system for success.
With Webtalk you won't just make a great first impression, you'll always have the right marketing material on hand to share with any prospect.
- SocialCRM️
- Newsfeed
- All-In-One Profile
- Webtalk Rewards
- iOS & Android Apps
- Video/Live Video
Follow Me Text WEBTALK to 865-326-3220
---
No comments yet
---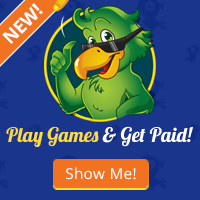 Member Ad
Learn and Earn
Have you ever felt like you were meant for more?What if there was a way for you to build a better life & experience more happiness & fulfillment?
---
Support
Privacy Policy
Affiliate Terms
Terms of Use
Testimonials