Passionate about Health & Wellness.
Hello, 
My name is Caroleena, I am a stay at home mom to a beautiful 2-year-old.  Before I was pregnant with my daughter I was working for customer service, Sales, Collections. Waitressing, retail, Cleaning. Anything that gave me the experience that they claimed you needed in order to be successful. What I didn't understand is after highschool they push you to gain experience for a job but, most jobs don't hire you if you lack that experience.
When I found out I was pregnant, I felt like everything around me was harder. I couldn't focus, I was constantly nauseous and felt tired. Even though I had the weight on my shoulders I woke up every morning going to a job I disliked in order to provide for my child. Throughout my experience, I really did reach the depression part of going there and finding out, I was terminated because they didn't want to be liable for my pregnancy if something, risking occurred. At that time I felt very low, I found online jobs that paid per referral for a while. 80USD converted to Canadian $100CAN. That gave me the security I needed for a couple of months until they changed their referral program. (I ended up leaving that company) 
I then tried several MLM companies, that I felt didn't work for me because It wasn't my passion nor, did I really want to be known to the company. What I learned in my time of failure is, I only failed because my heart wasn't for the outcome of success with gravitated me towards what I wanted.
fast-forward to 2018 I found that I really loved, enjoyed natural remedies and finding cures/fixing health issues or concerns. It brings me to a point where I was overweight, Depressed, Hormonal problems and a skin condition known as psoriasis. (As Painful it was) I was looking for healthy alternatives at that time, different eating healthy diets to help maintain this autoimmune disease. It was exceptionally, difficult to feel like I wanted to expand myself and reach a level of 'content' but I knew it would come soon to me. 
One day, I found this video that came up as I was searching high/low on health and Wellness companies and ways to improve my overall health. When I found this company I knew in my heart It was right for me. I didn't let it go. I immediately became a distributor because I knew it would fit my passion and my ability to heal me.  
This company gave me the confidence, the built, the self-esteem and the courage to keep progressing. When I was going through my hard times I kept thinking about my daughter and how she.needs all the care and love and how this company will benefit all my family in the long run.
What makes our company different? Our Company has been around for over 20 Years, Our Cofounder is a  
BS, DVM, ND spent two decades in the field of Veterinary Medicine, observing and researching the effects of individual nutrients on animal health. Today, Dr. Wallach is renowned for his groundbreaking research on the health benefits of selenium and other minerals.  learn more: register
We have a Points Programs that allows you to gain Points when you Shop, Share and you can redeem the points towards a product of your choice! :)
We also, have wholesale Prices when you become a Preferred customer or Join us as a Distributor you can join us here: JOIN US
we have a great Compensation Plan! a lot of ways to Earn Money.
Another reason you should join is that I will train you 100% On social media Marketing, in order to grow your business. I will make sure you are successful and get the experience you need to qualify for betterment.
---
No comments yet
---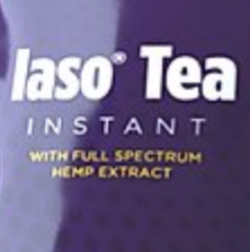 ---
Support
Privacy Policy
Affiliate Terms
Terms of Use
Testimonials