How to Elevate Your Network Marketing Business Using Free Tools
To be successful in network marketing and direct sales you need to stand out from the crowd of other affiliates by offering value to your audience. This can be achieved by branding yourself as a leader and staying connected with your current customers, potential customers and team members. Email list building and management sounds complicated when you first start learning about it but I will make things easier for you to get started with a  full suite of marketing tools at no cost to you.  
How to Use an Email List Management System in your Network Marketing Business:
1. Brand yourself by creating a custom email opt-in form that you can add to any of your company website pages. Every email broadcast you send can be fully customized for your network marketing business.
2. Connect with your audience using this Email List Management and the Optin Form tools. These marketing tools allow you to set up optin forms and email lists so you can stay in contact with your customers, team members, and potential clients.  
For example, you can send a on-boarding email to your new team members that they receive after submitting their information in your Opt-in Form. Once they confirm their email using the link sent to them, they will receive that first on-boarding email from you with valuable information. Your first email to them should be something of value that you offered them on the Opt-In Form. As your team grows you can schedule team training newsletters out to keep everyone informed, involved and connected to you.
Next, you can set up a current customer list by creating a simple Giveaway Opt-in form offering the chance to win a prize for simply entering their name and email, and clicking the confirm link. Schedule a few email broadcasts about current sales and special offers, referral incentives after your giveaway ends. Your customers will love having an exclusive connection to you and will remember who you are and what you have to offer.   
3.  Link Tracking will show you what marketing channels are turning into sales and recruits by tracking clicks and where they are coming from. Announce special offers and sales with a top bar that you can customize that is added to your tracked links.  This is a powerful marketing tool that you can use in any business.
4.  Monetize the traffic you send to your tracked links with a simple click of a checkbox.  Create another source of passive income while building your business and email list.  
These simple internet marketing tools all work together to create a strong connection to your audience and will help you elevate your business. 
---
---
No comments yet
---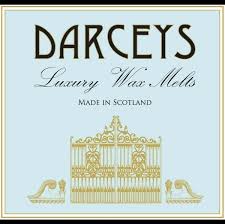 ---
Support
Privacy Policy
Affiliate Terms
Terms of Use
Testimonials