Forex, Cryptocurreny & Network Marketing Opportunity with amazing Re$idual
What does iMarketsLive sell?
iMarketsLive sells education and services for the Foreign Exchange (FOREX) and Cryptocurrency. Services include market education, live mentorship, a harmonic pattern indicator, market setup indicator, mobile apps for FOREX market education and the cryptocurrency market, and training with master educator and CEO Christopher Terry.
2. What are iMarketsLive's most popular products?
The iMarketsLive Academy is their most popular product, with 1 million unique visits every month, 60+ full-time educators, available in 120+ countries and translated into 8 major languages. Also popular is the Harmonic Scanner, which scans the markets for valid harmonic patterns, providing information on entry, risk points, and targets and catering to multiple trading styles. We are already in over 120 countries with over 100,000 customers.
FX Signals Live is a hands-free trading service that allows you to set it and forget it. Basically, the program claims to mirror the trades of their experts so that you don't even have to worry about doing any trading at all.
Live Training Room is a live webinar program where you can watch CEO Chris Terry, a "master trader", make trades and learn from his prowess.
Harmonic Scanner is a program that will identify and explain patterns in the FOREX market to help you understand and identify good trading opportunities.
Training Education is iMarketsLive's proprietary trading education that's filled with a library of videos, webinars, and articles for you to learn more whenever you want.
Our leadership is great and we have many known names on board with us such as Alex Morton, Les Brown, Ivan Tapia, Jason Brown, Austin Godsey and David Imonitie google them and check out their instagram accounts.
How much does iMarketsLive cost?
You can join as an IBO or a Customer.
To become an IBO, you only have to pay a $16.71 start-up fee and a $16.71 monthly membership fee. Super cheap. You get the right to share their products and partake in part of the compensation plan.
To become a Customer, you need to purchase the Platinum Package. This has a start-up cost of $195 not including tax and a monthly membership fee of $145 not including tax.
The compensation plan is great and one of a kind please view the youtube video to watch a full overview https://youtu.be/9uuiHGgbfCg
I have been lucky enough to be mentored by many 6-8 figure earners and the highest UK MLM earner with iMarketslive.
I look forward to working with you all see you on the other side and seeing you all at the top because the bottom is way to crowded!
Work with me and have the opportunity to earn anywhere from $150 - $500,000 residual.
Whatsapp number: +447572114697
---
No comments yet
---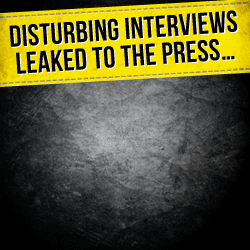 ---
Support
Privacy Policy
Terms of Use
Testimonials