What's ACN compensation plan and how does it pay and when?
ACN compensation plan secret working must be more secret than Atlantis is because it seems a lot of people don't believe it's able to make money from them. Of course, that's false, ACN system is perfectly balanced and allows you to start earning money on services people use constantly.
The first objective as an new Independent business representative or IBO is to get qualified selling 3 or 4 services. It's because fast start bonuses in ACN last 30 days. After your first 30 days, you need to be qualified to receive available bonuses. Personal monthly bonuses can be worth 200$ to 500$+ every month once you have got the qualified team trainer status. It's really simple to get, you can switch your own services, ask people who look up to you for help with starting the business it can be obtained in less than 3 days!
You have got to sell services in ACN, the plan is set up to reward you to a maximum when you sold a total of approx. 30 services. Once you have got 30 paid monthly, you already win 120$ a month in residual check after the first initial 3 months on top of a 7 level compensation plan that will boost your income significantly on 5th, 6th and 7th level members. It's incredible because your residual income check could be as much as 500$ or more every month.
There are also customer acquisition bonuses that reward you all the way trough the promotions and increase your income once you reach Executive team trainer after being qualified, Executive team leader, Team coordinator, Regional director, Regional vice president and finally Senior vice president. Every one of those positions receive a bonus when a new recruit gets qualified in 60 days of starting date. That bonus can be claimed if nobody else reached your previous positions.

In ACN, you are building a business for yourself but never by yourself. You have to see for yourself the true power of team achievements, unlimited potential and the vast free world of opportunity. Who's with me?

It's amazing, take a look at this amazing video:
www.francoispgalarneau.acnibo.com
You have got to get a grasp of the future you and make it even better. You owe it to yourself and your dreams.
I hope you enjoyed reading this article, be sure to take a look at my profile and enjoy reading my other business announcements. Have a wonderful day!
---
No comments yet
---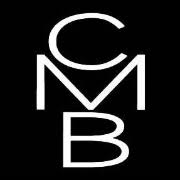 Member Ad
Ultimate Commission Machine
Perfect For Beginners.Start Generating Commissions Immediately. Creates Daily Buyer Leads! Generate Leads & Enrolments To Your Primary Business. Professional Autoresponder Campaigns and much more!
---
Support
Privacy Policy
Affiliate Terms
Terms of Use
Testimonials