Qubittech
The QubitTech platform has already demonstrated successful results in the European, Central Asian and Latin American markets.
The platform's community is approaching 200,000 active users. These represent very different categories: from young ambitious businessmen who are very knowledgeable about new technologies and cryptocurrencies, to very traditional first-line businessmen, their consistently high income is very important.
The platform's capital has reached 1 million US dollars at the end of November 2020. This is a very high number and should not be an obstacle. QubitTech CEO Greg Limon (Greg Limon) said: "We will not consider ourselves within these boundaries, but intend to further actively develop. In addition, we are facing new technologies and new markets that we intend to cover." In terms of platform growth, these two indicators are closely related: the larger the QubitTech community, the more its capital increases.
What supports these ambitions? Many people talk about quantum technology, which is the future of our planet. We know that QubitTech has invested a lot of money in this area.
The platform is not only engaged in quantum computing, but is trying to integrate it into its various products. Especially in trading technology, they are presented in the form of internally developed and external trading robots, which are sold as software to platform users. According to experts on the platform, especially Jorge Sebastiao, an advisor to the chief technology officer, the QubitTech team can use quantum computing to analyze large amounts of transaction data in order to make more accurate predictions. Of course, they are not foolproof, but the results of QubitTech's development in 2020 are very encouraging.
In addition to technology, the ambition of the platform is supported by a great team. QubitTech CEO Greg Limon is a well-known cryptocurrency expert with several Ipo behind it and many venture capital projects. Marc Swickle has more than 25 years of international investment banking experience. He raised more than US$60 million from Asian startups that specialize in artificial intelligence robot trading. CTO consultant Jorge Sebastiao is the creator of the powerful A6 security framework: assessment, architecture, application, management, awareness and agility.
QubitTech users are not customers of the platform. They get a license, a kind of royalties, from which they earn income. There are many options.
The main products are so-called digital licenses-they provide daily income and withdrawals, considerable profitability, almost unlimited investment amounts, etc.
In addition, there are business licenses that make it possible for people to buy real estate or cars at a good discount.
Finally, the cash back license-according to them, platform users get excellent cash back from various purchases.
At the same time, according to the platform's website, corporate licenses will be displayed more widely in the future: equipment, travel, etc. will be added to real estate and cars. All this clearly shows that the platform's product line is constantly evolving. According to the requirements of the large QubitTech community.
What plans does the platform team have for the future? In addition to the existing digital products, the platform will also showcase many newly developed products, such as P2p platform + official market, game platform, venture funds and accelerators supported by the QubitTech community.
In order to increase the premium level of the QubitTech brand, in 2021, concierge services will be implemented for the top leaders of the platform, and new trading robots will be developed and released based on quantum technology.
In addition, innovative travel systems and proprietary blockchain and platform tokenization will be developed and implemented.
The platform plans to implement all these services in Asia, and the QubitTech community is also being formed. The Asian market will become the highest priority of the 2021 platform.


So Welcome to Qubittech ecosystem
Fastest growing company year 2020️
More than 25 sub offices worldwide
Buy one of the licenses and get up to 2% daily profit
My
*INVESTMENT PLAN*
$100 GET $250
$500 GET $1250
$1000 GET $2500
$5000 GET $12500
$10000 GET $25000
$25000 GET $62500
$50000 GET $125000
Affiliate program
Direct and indirect bonus
Direct downliner you get 7%
1st indirect downliner 3%
2nd Direct downliner 1%
*Binary bonus 10%*
*Rank bonus*
Rank 1 $100
Rank 2 $200
Rank 3 $500
Rank 4 $2000
Rank 5 $5000
Rank 6 $7500
Rank 7 $10000
Rank 8 $25000
Rank 9 $50000
Rank 10 $100000
You get a 10% matching bonus when your downline achieve a rank.
Money love speed
Want to get started?
Click the link below
---
---
No comments yet
---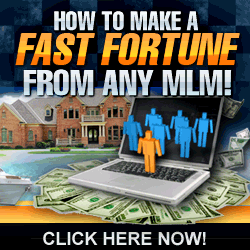 ---
Support
Privacy Policy
Affiliate Terms
Terms of Use
Testimonials