Affiliate Marketing With a Twist
AFFILIATE MARKETING
Let us start at the beginning, what exactly is Affiliate marketing and why has it become the way forward for many trying to start an online business in 2021? In a nutshell, it is the process whereby you the new entrepreneur, promotes a product, mainly Digital products to other people online or offline and you get paid a commission when a customer buys the product from your affiliate link.

SO HOW DO YOU GET INTO THIS SPACE?
The easiest way is to sign up with one or more companies that market digital products like Clickbank as an example, there are many more out there. You find a product you want to promote in their digital marketplace, you get a affiliate referral link and you promote that link to Facebook or anywhere else you like. When someone clicks on your link and buys the product you get paid, commission can be anywhere from 50% to 75% or more depending.
AFFILIATE MARKETING STRATEGY
Ok so you have the affiliate link and you are ready to promote to your friends in Facebook. In this first scenario, you write and engaging post, slap your affiliate link at the bottom and send it off to the ether, then sit back and hope something happens. Hopefully you will get some people read your post click the link, put their email address in the box on the other side, sit back and watch the presentation and buy the product using your affiliate link. Some people though will get bored and leave without buying anything.

So what happens to the email address they submitted to access the video presentation? Good question, that email address becomes part of the email list of the owner of the digital product, but you are the affiliate what happens to you? You missed out on marketing to the people who left the presentation and the people who bought the product off your link, because you did not collect their email address.
THE MONEY IS IN THE LIST
The favorite saying of many internet marketers and Gurus is " The money is in the list" You have to capture the emails of anyone who clicks on your affiliate link, in order for you to market to them in the future with new offers of the same type of product.

There is a System you have to be aware of, it is called the Internet Marketing System. To be successful as an Internet Entrepreneur you have to know and implement this system in your internet business. This marketing system involves Landing Pages, Squeeze Page or Email Capture Page, Traffic Generation, Auto-responders, Funnels and email swipes.
All the above is designed to capture email address, build up your email list and in so doing it becomes your most valuable asset in the digital space.
WHERE DO YOU GO TO LEARN ALL THIS STUFF?
I believe Udemy is conducting courses on Internet marketing. There are countless Gurus that have their own special programs that teach Internet Marketing for a fee off course. Prices can range from a few hundred to a few thousand. On the other hand if you are a hands on type of person and prefer to learn at your own pace, then you can binge watch Youtube Videos on Internet marketing, Funnel builders, Traffic generation etc. This will take you time and effort it is doable absolutely, many have done it this way and have made it through. What others are teaching you can find free on Youtube, or on Google Search.
On the other hand there are other places or programs where you can EARN While you LEARN. I promote this particular type of program because the price to get in is minuscule in comparison to others. The best way for you to understand this program is to go and watch the presentation for yourself. Follow the link below.

https://beach212.myperpetualsites.com?tid=FBK
If you have any problems reach out and I can help.
---
---
No comments yet
---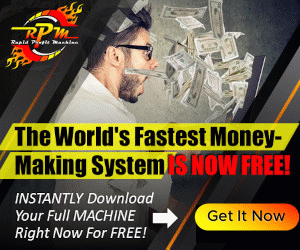 ---
Support
Privacy Policy
Affiliate Terms
Terms of Use
Testimonials