Join the decentralized future.
"Join the decentralized future."
I am very happy to share with you the wonderful business I work for. I want to show as many people around the world as possible. Please join me!
Digital Ownership Changes Everything.
When you use technology that gives you control and provides opportunity you see the Internet in a whole new way. Welcome to Clear
ClearUnited donates 100% of the company profits to help global causes designed to level the playing field for people all over the world.
Technology should be responsible and empower us to become better. ClearUnited builds technology that helps us to all take back our digital lives and be safe out on the Internet.
Sharing this mission with those you love not only covers your costs but also brings us all together in unity around products that transform the world.
We believe in giving individuals, families, and organizations control over their privacy, protecting children's online safety, owning personal digital Identity, and securing sensitive data. We believe technological empowerment is the key to digital freedom and opportunities. To this end, ClearUnited supports worldwide charities that align with our core mission, and creates ways for users of Clear Products to lower telehealth costs, connect privately with friends and family, and earn rewards. ClearID on the ClearPHONE builds your Identity from a private key. That means that for the first time you know, with confidence, that you actually own and control your data. No more logins to Apple or Google. You are the Login, not them. You're in control now. For one monthly payment you get your new Digital Life with all the needed Hardware, Software, Services and more. Plus, the flexibility to cancel after 4 months.
ClearPHONE sets you free: No ads, no viruses, malware, no trackers. No unwanted content.
We are a B Corporation built on doing good---for the world, for you. That's why we have a robust rewards program for those who refer their friends and family.
Through a unique network of foundations and social investment programs, GiveClearly invests in the communities it operates in.
ClearCellular customers can securely make and receive payments in fiat or cryptocurrency.
Why Does ClearPHONE Exist?
ClearPHONE gives control back to the user by blocking trackers, ads, viruses, hackers and malware. It comes with the most secure parental controls in the world and delivers faster performance and longer battery life. This is the Brilliant Phone people have been asking for.
---
---
No comments yet
---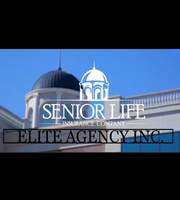 ---
Support
Privacy Policy
Affiliate Terms
Terms of Use
Testimonials