Creating and Sharing your Seacret story
Different ways to use your story to help you grow your team as well as grow your confidence and passion for your business and products. It is only with repeated use of this will it become easier and more useful to you as a network marketer
Before presentation story:  This is the time to create rapport with your prospects, it will help them appreciate where you are coming from and where you intend to go. It will reassure them of your leadership intentions, your drive and goals. You also share how you came to hear about Seacret, your limiting situation, jumped all in , plugged into the system/ training. How you used the products and the results thereof, compounded with your personal experience made you even more determined to share Seacret with everyone who will see the opportunity.
Product story : introduce yourself with a brief background. Present your challenge or problem you had before Seacret. When you heard about Seacret personal care or nutrition products you bought and tried them and (a specific result) is what ensued. This has elevated your sense of self, better health, better self esteem and better outlook on life etc.
Just got started story: name and brief background, what was your limiting situation, where you heard Seacret from and how you got started by going all in. Show how the Seacret opportunity is helping you look forward to the amazing journey ahead coupled with the support from your team mates, training and company facilities/ administration at your disposal.
Story for prospecting : use the three step set up (learn more on this personally from me)
After training story:  brief background and current situation, your rank and limitation before training. How you overcame this by plugging into the training  by attending events organised by the company. Share on the results of the training or the challenges you overcame after the training. Proceed to share the results of the training so as to show the advantages of attending these events and how they will help you and them to grow personally and as a business.
Using your story, personal testimonies or team mates testimonies help in helping your prospects make an informed decision as they will learn on the effectiveness pf products, training program, company administration and most importantly the abundant support from team members who are already in this business longer than you who also want to see you succeed.
---
---
No comments yet
---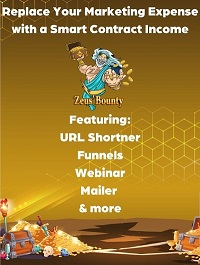 Member Ad
MWR Life - Travel
MWR Life is a global Direct Selling company that is changing the way the world travels!
---
Support
Privacy Policy
Affiliate Terms
Terms of Use
Testimonials