Anti-Aging at its Finest
I want to tell you a story. A story of a girl who was lost and down on her luck.

Please bear with me, because as story, even just a short one, will give you an idea of what I do and why I chose this company specifically.
So this girl, I'll call her Jane to give her name, was a college student with health issues and a family who did not give her the help she needed. In fact, they tore her down in more ways than one and made life very difficult for her. One day however, Jane stumbled upon a post on Instagram that mentioned something about an opportunity to make money with as little as spending an hour a day posting about this great company. Nothing was mentioned to say who the company was and what exactly they did, but Jane was curious. Jane did not  want to feel trapped anymore and with money that could be made with as little as an hour a day, what could it hurt to look into. Jane did.
Fast forward a bit, after Jane, being the skeptic she is did research on this company and what everything it stands for and does, she said yes. Jane wanted to change her life, live her dreams and be a person that would help people change their lives.

This is what I do everyday with Monat. I go out to want to change people's lives, to give them a residual income, or a full time income. I want to give mothers and fathers the ability to spend time with their kids and not have to miss another baseball game or dance recital or first steps or first word in person. I want to give people the ability to have the money to have the freedom to live the dreams they wish they only could have when they work a 9-5 job. I want to give people the ability to be their own boss and lead a team of great people with like-minded goals to make a living that is exactly what they dream.

This opportunity is what I give you through the company I partner with, and the products I share about.
Because:
Did you know that hair ages 6 times faster than skin?
Did you know that Monat is the Only hair care line that is addressing this issue?
Did you know that your skin actually starts aging in your 30's and you want to help prevent this starting in 20's?
Did you know that men need premium hair and skin care as well - more than women do actually?
Did you know that this company is all based on what You put into it?
Did you know that we stand behind you 100% of the way? That we encourage you not matter the ups and downs of life?
Do you want to join a company that is only a few years old, but the #1 premium anti-aging hair care in the world?
Do want to be a part of a company that is growing at 30% per year?
If you answered NO to Any of these questions, and are curious, please reach out to me. There are 3 ways to join my company and one is for everybody!
---
---
No comments yet
---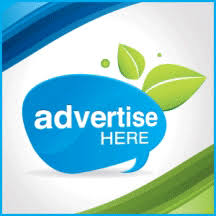 Member Ad
Partner with Me!
Let me show you how to build an online business, but you won't do it alone. You can Partner with me and we can do it together.
---
Support
Privacy Policy
Affiliate Terms
Terms of Use
Testimonials