Opportunity Over Roadblocks!
What could you achieve if you had opportunity instead of roadblocks?
I find many direct sales companies do not make it easy to earn. The roadblocks are everywhere! Do you have the first, or the second on this list?
Roadblock: needing a minimum in sales even get paid...all your efforts lost
Opportunity: Getting paid on EVERY SINGLE thing you sell and paid weekly!!
Roadblock: havIng to start over at zero every month and constantly stress meeting a quota
Opportunity: sales volume actually rolls over a period of time so you can accumulate the numbers and grow!
Roadblock: only getting paid monthly when you could use that money sooner
Opportunity: being paid weekly on everything you sell!
Roadblock: a binary you have to balance to earn or a large monthly purchases that if not handled correctly causes a loss in commissions
Opportunity: no binary at all... you are paid on your entire downline, and your monthly investment is nominal!
Roadblock: only giving commissions on 85%, often even less, so the owners make more
Opportunity: commissions are based on 100% of the value and paid out to the entire team!
EXTRA Opportunity: amazing bonuses PER SALE of $25, $50, $100 even $400 on top of commission! Rank bonuses are paid 100% in full the week you advance, and not taken back if you slide, and you can actually get paid multiple times on what you build, and even infinity pay as you grow.
Opportunity is there for those that love helping others! Imagine making people feel great and making money doing it? If you are positive energy, willing to learn step-by-step what I do, fun and a people person, I love to potentially have you to be a part of my team!
Ultimately, I do not take everyone. Because everyone is not a right fit! I am looking for:
1 serious Business Builders
2 connectors and relationship builders
3 people who believe in being healthy and like helping others do so too
4 but still like a treat, or a drink on occasion, lol
5 got their social media going on
6 not afraid to talk on the phone
7 or at least you are willing to give it six months and show me your hustle!
Lets chat and change your world by helping others!
---
---
No comments yet
---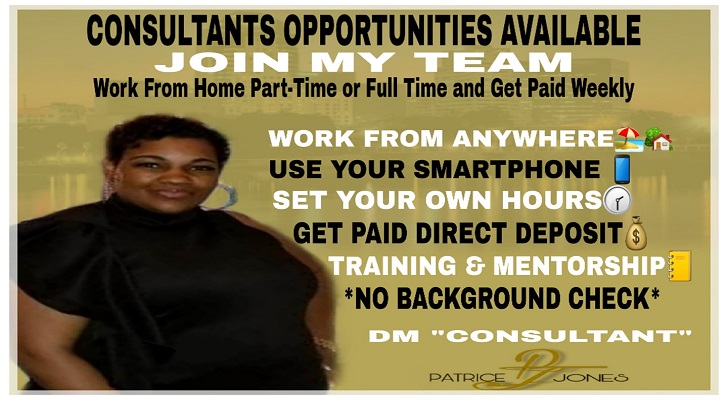 Member Ad
Best Biz Opportunity Emerging!
CBD Oil is causing sensation. It helps people of all ages to enhance their health.Jump start commissions, residual income, bonuses, rewards.Yes...8 ways to get paid.Team support is provided.
---
Support
Privacy Policy
Affiliate Terms
Terms of Use
Testimonials