CONNECT WITH ME :)
Welcome everyone.
Love new experiences that enable me to bring value to my life, family and friends.
Love positive attitudes, surprises, fun, good company, socialising, and having a good laugh to go with it.
I am a mother of 4 and grandmother to 6, soon to be 7. I'm devoted to my family and class myself as the one that anyone can come to when they need a helping hand.
I diversify income through working online with 3 businesses.
The one truth I have learned over many years of network marketing is that people just want the money and nothing else... seriously!
They don't care too much about the products, the services, the training, the website, the tools or the traffic as much as they want the money.
They don't want complicated!
They just want a simple way that pays money!
One of my business gives you just that - A Simple program with Simple steps with instant payouts. This is payout that you can actually withdraw, unlike some programs - they sit in your back-office for a certain time or when you have accumulated so much points or whatever the reason may be. BUT our program is different. A program that's been running for 3 years straight and we are still getting paid.
You will be able to accumulate FREE travel and earn from your bookings from the Company Discounts on Accommodation, Flights, Rental Cars, Uber, Cruises, & more. If you think its too good to be true it usually is. However, there are always exceptions to the rule and this is definitely one of them.
Easy. Simple. Affordable & Do-able!
A one-time out of pocket membership fee can Fast Track you into a substantial daily paid income. Membership fees start from as little as $35 USD and we'll show you how to leverage that very quickly.
The earlier you become a Paid Member of APPI Travels the Faster you Start Earning a Daily & Weekly USD Income! As a Paid Member you will be granted access to our Exclusive Members Only Area!
Connect with me on FaceBook Neddy Te Miha and I will be happy to introduce you to our group page and show you how it all works to make a passive income quickly.
If it's working for us, it will definitely work for you!
Have an awesome day :)
Neddy.
JOIN ME ON APPITRAVELS
---
No comments yet
---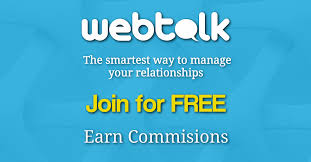 ---
Support
Privacy Policy
Affiliate Terms
Terms of Use
Testimonials