Unlimited Video and Audio Streaming w/ our wireless plan
Mobile Revolution USA is a unique wireless program that allows YOU to enter the wireless industry with offers that stores & entrepreneurs pay 6 figures to gain access to; for under $150. This is never more true with our unlimited video and audio streaming plan. Available in all 50 states and Puerto Rico Mobile Revolution offers Unlimited Talk, Text and unlimited data with 6 GB of 4G LTE high speed data.
When you use services like YouTube, Netflix, HBOnow, Hulu, Pandora, iHeart Radio, Apple music, Rhapsody, Spotify and hundreds of other video and audio sites it does not count against your high speed data. Meaning you can watch unlimited movies and listen to music and radio as much as you want without it ever counting against your high speed data. The cost of this plan is $49.99/mo. (other unlimited plans start as low as $29.99).
Here is the complete list of services that do not count against your plan data on our 6 GB GSM plan.
8tracks
AccuRadio
Amazon Music
Apple Music
Aud.io
Bandcamp
Beatport Black Planet
Chilltrax
Dash Radio
DatPiff
Digitally Imported
ESPN Radio
Fit Radio Google Music
Groove Music
iHeartRadio
Jango
JAZZRADIO.com
KCRW
Noon Pacific OHIO.FM
Pandora
PreDanz
Radio Danz
Radio Paradise
radio.com
radioPup RadioTunes
Rhapsody
ROCKRADIO.com
Saavn
Samsung Milk Music
SiriusXM
Slacker SomaFM
SoundCloud
Spotify
StreamOn
Tidal Music
TuneIn Premium
Uforia
120 Sports
A&E
Amazon Video
Baeble Music
Crackle
CuriosityStream
Dailymotion DirecTV
Discovery GO
Encore
EPIX
ESNE
ESPN
Fandor FilmOn TV
Fox Business
Fox News
Fox Sports
Fox Sports GO
fubo TV
FYI Go90
Google Play Movies
HBO GO
HBO NOW
History
Hulu
Kidoodle.TV KlowdTV
Lifetime
Lifetime Movie Club
Major League Baseball
MiKandi
Movieplex
NBC Sports Netflix
Newsy
Nick
ODK Media
OVGuide
OWNZONES
Playstation Vue
Red Bull TV
Showtime
Showtime Anytime
Sling Box Sling TV
Spike
Starz
Tennis Channel Everywhere T-Mobile TV
TV Land
Univision Deportes Univision NOW
Ustream
Vessel Vevo
Viki
VUDU WWE Network
YipTV
YouTube
The Mobile Revolution Brand partner will make up to 16% through 6 generations and and additional 2% in company wide profit sharing.
Imagine offering a product that everyday, everywhere you look someone if texting, talking, surfing, playing a game, reading the news, listening to music or watching a video on a mobile device. There is hardly a person in the U.S. that is not consuming this product in some way. But then... imagine YOU have access to the very best offers, offers that most consumers are not aware of right now; like this unlimited stream plan. This is the power that the Mobile Revolution USA offers you.
You can KEEP your existing phone number !! Or get a new number, which ever you choose.
In addition to the 18% available through our incredible monthly wireless plans, you can grow your team and earn $50 for each new brand partner you add and an additional $25 for each brand partner they add. YOU start earning money right away because we will PAY YOU weekly these team building bonuses.
Right now, I am looking for leaders who would like to be sponsored directly by the company (it doesn't get anymore ground floor than that!). Those individuals should be willing to commit to finding 20 Brand Partners in the first 30 days. Its time to join the Revolution, the Mobile Revolution. https://mobilerevolutionusa.com/join-us
---
No comments yet
---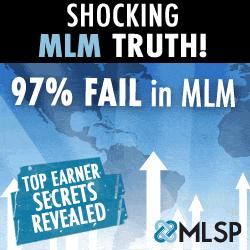 Member Ad
My$20TravelBiz
+1 984-229-1430Sharing a Cell number, we now can turn $1 into a huge monthly residual income.
---
Support
Privacy Policy
Affiliate Terms
Terms of Use
Testimonials