THE BEST MLM BOOK I EVER READ……….
I must admit all business industries have challenges inherent in them but that being said; Multi-Level Marketing a.k.a. MLM is a much more difficult industry than others to play in. It is so for many reasons some of which are;
• MLM is subject to more regulatory scrutiny than others
• The compensation models for many of the MLM platforms are designed to reward owners and a few at the top leaving over 90% in the downline with nothing to show for their effort.
• It is shunned by Google, Facebook and other platforms (without them explicitly saying it).
Despite these difficulties, millions of people depend on MLM for a living. This will be even so because of the economic ravages created by the current Covid -29 pandemic. In view of this rather difficult situation, I believe this book by America's foremost MLM expert and mentor, Michael Dlouhy can be of help to your MLM knowledge and inspiration.
The book is called: Success In 10 Steps "Home Business Warning: Don't Get Toasted Like a Pop-Tart!"
This book is not the kind you find on Amazon or Kobo, you can only get it from the owner or his sponsor; I will let you know where to download the book for free.
A lot inspired me to begin looking at MLM differently and this line from the book inspired me even more to make smart choices.
"Millionaires have been made in this industry JUST because of timing alone. Nothing else." - Michael Dlouhy
What do you think?
Well because of this wisdom on timing, I joined this fast growing 11/2 year platform when it had 2.2 million members over a month ago- and now it has over 4.7 million members and growing. The platform has created two millionaires in the form of my team leaders in under a year (between August 2019 and March 2020). I hope to be one in the foreseeable future.
YOU CAN VISIT AND SIGN UP FOR FREE: https://bit.ly/2VrKtf6
You can also contact me at mboiki@yahoo.com for more details on the opportunity including presentation slides and links to video resources.
You may also join our Facebook group for inspiration and education at https://web.facebook.com/groups/928946010876403/
I nearly forgot this part, download the book at mymentoringsite.com
---
---
No comments yet
---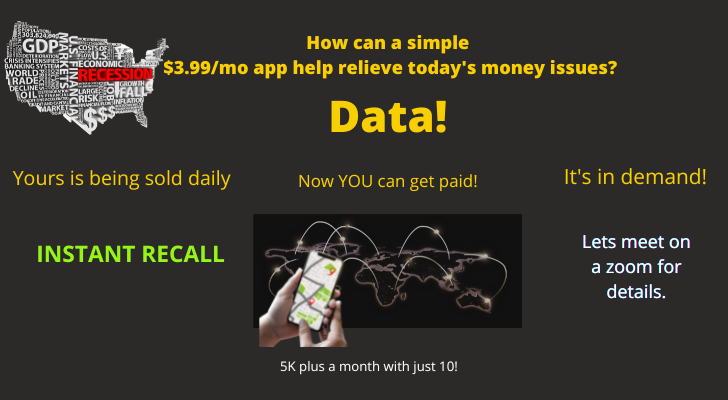 Member Ad
U.S. ONLY - VIRTUAL AGENTS
VIRTUAL LIFE INSURANCE AGENTS NEEDED. Work from the comfort of your home P/T or F/T. Licensed agents preferred. Will train those interested in becoming licensed. SERIOUS INQUIRIES ONLY! CLICK LINK.
---
Support
Privacy Policy
Affiliate Terms
Terms of Use
Testimonials