Join Today! Empower, Educate and Entertain!
AND SO IT BEGINS! Love Month Has started and our team has been growing exponentially over the past few months! Pure Romance is proud to offer one of THE BEST Compensation Plan in the MLM World. Founded By Patty Brisben, the 28 plus year old company is top of the line in the industry... With 80% of the annual sales in Bath, Body and Beauty Products while the other 20% sat in Nightwear, Lingerie, Intimacy Products and Bedroom Accessories. We offer Professional Sexual Health and Wellness Training, Empower Women to be their best, Educate Women and Couples, Entertain with our amazing Ladies Night! Bring your friends and enjoy a nice evening in the comfort of your home, learn about products, questions, answers, wine... most definitely WINE!
What's your 2021 looking like?
Was 2020 a hard year?
Did Covid kick you ass and your job?
What do you wish you "could do" all the time? What's on your mind?
Answer these for yourself not for me! ️
Would you........Go on a trip?
Save for something big?
Pay off some debt?
Pay off your car?
Get the kids braces cause we all know that's expensive!
What could and would you do with another $300 a month, or $500 a month.... or maybe even I dare to say it .... $5000 a month or more?
For the price of a coffee a day for 10/15 days I can help you turn your entire life around and for the better!
Literally 24.99 CDN or 39 US gets you an in!
ONLY AVAILABLE UNTIL FEB 28th, 2021! ️️
Last month January 2021 our company signed 12,000 women, we helped 12,000 women get a fresh start, find a new happiness, find a NEW NORMAL!
Remember all those things up there
Yup those are the things.... all the things!
Join our program where we train you, support you, stand by you, graduate you and start you on your way to a successful essential business! ️
Once you've graduated our Protege Program and have activated "I" as the Team Leader give you a product retailed at double your sign up, You Activate to Graduate.
Ask me for more details or Private Message me!
https://www.pureromance.com/ZlatkaMoore
#makethechange #beonamilliondollarteam #whatsyournormal #moneymaker #sisterhood #BePartofOurGrowingTeam
---
---
No comments yet
---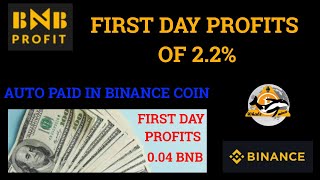 ---
Support
Privacy Policy
Affiliate Terms
Terms of Use
Testimonials