I bet you 100% this will change the way you do network marketing FOREVER
What would it be like to make sells of $40K in a year? Think about the commission that you could get? Indeed it is everyone's goal to make more sales in their company and make commissions. How is this possible for other people? In this mlm gateway business announcement I will break it down.
Inside the community of internet marketers
I woke up one day on my feed to see that over 400 people had left comments on a post update that was trending. The comments were from different people all over the world thanking Grace for making the post update with tips on how she set her goals to make such sales. You can click here read Grace's post on how she made such revenue and if you want to connect with her. Let me break down a few things that I have learned from reading grace story.
1. Set up a personal website that is branded to you.
Her success was through the blog posts that she made on her website. According to her, she said that she has been blogging on her website almost daily. Through blogging, this has increased her website search engines ranking. The ranking led to a lot of people landing on her website and some people signed up for her funnel training. This will lead me to point number 2 on creating a funnel.
2. A marketing funnel
If you have no idea what a marketing funnel is please check out one of my mlm business announcement about a marketing funnel. Grace advised that one needs to set up a funnel that will lead people to buy your offer or join your business. This made so much sense and I should be adding a funnel to my personal website because I already own a website.
3. Create multiple streams of income
After referring people to the primary business, She also offers coaching outside her primary business this means one on one calls via Skype to help. This made so much sense to me because there is a lot of people that need help, especially when getting started.
4. Set plans ahead of time
I have seen how she has planned to work in 2019. She has shared with the people the challenge to do daily tasks to archive their goals.
Conclusion
I believe that in order to win with network marketing or any online business one has to get proper mentor-ship, create a foundation and build upon it. I would like to hear from your thoughts and your feedback. If you have any questions please leave a comment below
To your success
---
---
---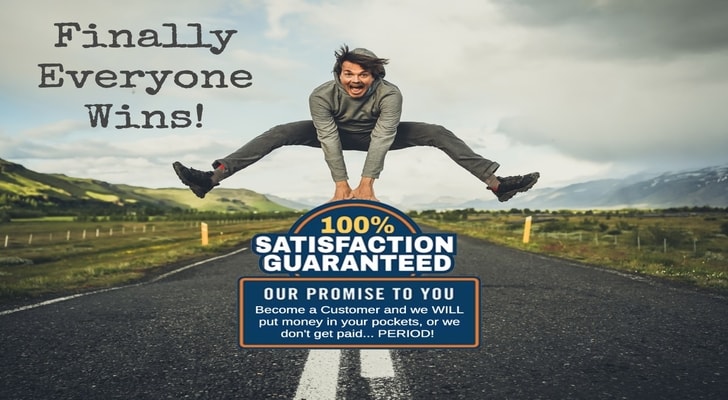 Member Ad
Now Is Time To Join Us!
Free Video Reveals AMAZING Work From Anywhere Opportunity To Earn An Extra $500 – $5,000 Per Week. Timing is Everything and NOW is the Time to Join US.
---
Support
Privacy Policy
Affiliate Terms
Terms of Use
Testimonials