Why am I really struggling in MLM?
"People who want to go somewhere fast in business usually end up going NOWHERE!"
Does 4 years to gain your financial independence seem like a long time to work and wait for something you really want now?
If you're on this site there's a very understandable reason for it. There's also almost no chance that you will sponsor anyone here. Most people that join this community really don't understand why it isn't a target rich environment to find quality people for their business.
I already know this to be true, that's the reason I use this site for my articles. It's much easier for me to post something here and then send it to my list.
I don't need to tell you that you're struggling, you already know this. 99% of the people in network marketing are not making money, they are losing money, this is an historically documented reality.
But it seems (and this is no joke) that every Network marketer I talk to the phone tells me their business "is exploding!!!"
I'm not kidding, yesterday I spoke to two women within about 30 minutes of each other who both told me that very same thing:
Their business was exploding!
Now I don't know for certain that this is not the case, but I highly doubt it.
One woman had a YouTube video and it only had 120 views... it been up since July 6th of this year. That's an average of only 2 views a day.
She has an exploding organization with a only 120 views on her YouTube video after 2 months?
If her business was exploding like she says and she's having her team send people to the video that she uploaded and created she would be having thousands of views by now.
Why do people feel the need to try and convince you of something you will later find out was false?
Because people feel they need to create the illusion of success in order to "attract" people to themselves.
That's probably the dumbest idea in the network marketing business you can possibly subscribe to. The most attractive quality you can showcase long term is integrity.
If you can't be honest with people and tell them the truth then you're not in the right business. I've wrote about this before about how to create residual income and what you need to do that.
You can read about it here
WHY I DON'T HAVE A JOIN BUTTON ON MY PROFILE
One of the key factors is loyalty to an upline sponsor or leader. If you have to lie to get someone to join the business by telling them your business is exploding when it isn't then you will not keep them for very long no matter how good your company, product, or recruiting system is.
You desperately want to know WHY it is you're struggling in network marketing. You think the best place to look for new recruits is a place filled with people whom you believe already think like you... That network marketing is a good way of leveraging their time to make more money. You're only about 10% right.
That's only one issue that you have in common with the people here. They already have that advantage with their company... you know the one they're already in love with? Why should they quit theirs to start over with you? MLM junkies will bounce from deal to deal because they believe the magic formula is in the vehicle. That is a horribly flawed notion...
Go Here for the answer: THEY TRIED TO MAKE ME GO TO REHAB
The business announcements I read on here don't compel me to even look at someone's business because they're not offering me anything different from what I see from everybody else.
Right now I'm studying a fascinating book on how the mind works to create impenetrable biases which cause people to make poor decisions in judgment. You believe that you have the best company and you're talking to someone who believes they have the best company.

The Monkey Business Illusion (google it)

They can't see your opportunity and you can't see theirs because you're so focused on what you're doing and promoting you can't hear anything they are saying or see anything else until you are ready to quit. This has been proven through exhaustive scientific research.
WHY LOOK AT WHAT I'M DOING?

I have a lifetime of experience in this industry that I offer for free to anyone who teams up with me. I don't give it out freely to people who are my competitors. That is just insane to me. Even drug dealers understand better than Network marketers how to protect their business from competition... THEY KILL THEM!

Most of what the network marketing trainers teach is just generic regurgitated fluff anyway. Because if it really worked as well as they claim, they would be building a residual income in one of the companies they tell you is so great when they conned you out of your money.

GURU:

"What company are you in?"
LAMB BEING LED TO THE SLAUGHTER:
"Oh I'm in XYZ company! " ...

(when the guru sees how great our new super-terrific XYZ energy blaster is they will join me and explode my business!)
GURU STANDARD REPLY:
"OH YEAH THAT IS A PHENOMENAL COMPANY!" ...(even when they KNOW it sucks)" I'LL SHOW YOU HOW TO BUILD IT TO 6 FIGURES AND BEYOND. Credit card please?"

Think rationally, rather than intuitively and you will do much better in business than the people who are impulsive and don't evaluate a business properly. Don"t let the GURU-rilla steal your HARD EARNED bananas!
---
No comments yet
---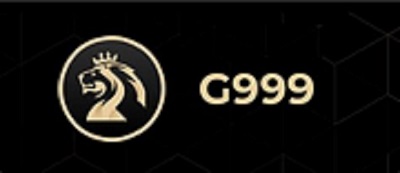 Member Ad
HEALTH IS WEALTH
Become a health coach with a little as $52 and inspire healthy living around the world while get to earn attractive sales commissions and promotion bonuses up to $30,000.Free training and resources !!
---
Support
Privacy Policy
Affiliate Terms
Terms of Use
Testimonials