Which Of These 3 Styles Of Marketers Do You Personally Fall Into?
Everyone will wind up falling into one of the 3 styles of marketing I list below.
Keep in mind, none of the 3 styles of marketing are a bad thing, all are good.
But, due to our fears, personalities, goals, interest levels, desires and several other factors, we tend to become one of the 3 styles I list below.
Also, since I've never seen any content online or heard a network marketer discuss this, I will give my own names to the 3 styles listed.
So with that said, let's find out WHO YOU ARE in this business announcement.
Style #1: I'm Here For The Environment
Believe it or not, many people who join network marketing fall into this style of marketing.
Usually, they tend to show up for all the company calls, go to the events, tell a few people about the business, and purchase their autoship every month.
They are here because they love the environment, but not focused too much on the work or building of the business.
You need a lot of people on your team that will fall into this style, as they generate the residual income for you.
So if you simply love being involved with your company for the product, the calls, events, messaging team members, and simply having fun, then this is where you would land in this business announcement.
Style #2: I Want To Make Money
Then we have the ones who want to simply make money, and that's about it.
They prospect a lot of people, learn the skills needed to signup people, and focus their time on building a team.
Their main goal is to make money, and even in some cases, buy the autoship for the only reason of staying around to make more money.
These are the ones we need on our team to get more signups and build a larger team. They tend to sponsor a few people every month, and some even lots of people every month.
So if you are mostly focused on the check you get each week or month, this would be where you fall into, a great place to be actually in my opinion.
Style #3: Where Can I Take This?
Then there is those you meet who want even more then the company can offer.
Naturally, they want to make money with their company, and they love the environment as well.
But they also look for a career in network marketing.
Style #2 is making money with a company, but not always changing careers.
This style is for those who want THEIR ONLY INCOME to be from network marketing.
They build their own products, offer affiliate programs, and look to increase the income streams they have.
Is this you?
If so, you have a lot of work ahead of you, which will never end.
But this is where most people I would think will fall into, if they use MLM Gateway.
But there is only one way to find out.....
Which Style Do You Fall Into?
If you love the environment of network marketing, and will hang around even if no check comes, you fall into #1.
If you want to make money with network marketing, focus only on the company income, keep another career, then you are #2.
If you are working towards making the network marketing industry your only source of income, build a huge team, make your own products and offer other resources to increase income, you are a #3.
Leave A Comment Below Which You Believe You Mostly Fit into
Be sure to leave a comment below on which of these 3 styles most fits you.
A simple, 1, 2, or 3 is good enough.
If you believe you are a mix of these, or have a new style and want to add a #4 to it, then leave it in the comments below.
I appreciate any comments, and look forward to engaging with anyone who comments.
Don't forget.... Let's connect!
Send me over a connection request, and let's get connected here on MLM Gateway!
---
---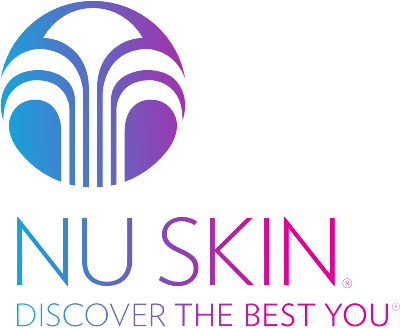 Member Ad
#1 B2B-B2C MARKETING SOLUTION
STRATEGISE-AUTOMATE-TARGET-ADVERTISE-SELL = INCOME right from the palm of your business. Affiliates and Small Businesses here is your ALL-IN-ONE answer to affordable efficiency at your fingertips.JOIN
---
Support
Privacy Policy
Affiliate Terms
Terms of Use
Testimonials