A SIMPLE WAY TO EARN RESIDUAL INCOMES
This is a cashback program.There are four clubs(Club 1,2,3 and 4) which you can join and pay a one-time fee:
Club 1 is $25 one life time payment
Cashback=$55/Cycle
Club 2 is $50 one life time
cashback=$105/Cycle
Club 3 is $75 one life time payment
Cashback=$140/Cycle
Club 4 is $100 one life time payment
Cashback=$195
You receive your initial capital of $25 + $30 cashback for a cycle completed in Club 1 and so on.You can start another cycles again without further payment and get your cashbacks.Your accrued cashbacks are paid at the end of each month.
Level 1=1 member(You)
Level 2=2 members(Your direct downlines)
Level 3=4 members(downlines of Level 2)
Level 4=8 members(downlines of level 3)That is all and the cycle is completed at level 4.
Note:You can cycle as many times as possible/month and earn for the all cycles.For example,for Club 1(3 cycles completed in a month=3x$55=$165 monthly)
HOW IT WORKS
You refer 2 direct downlines.Your direct downlines refer their 2 downlines,These downlines refer do the same and the cycle is completed
Registration:You just need to complete a form and email it to akanbiissa@gmail.com. Payment methods are indicated in the form.Your information will then be entered into our database with maximum security and will not be exposed.
You must pay the registration fee and your one time investment once.For example:
Club 1=$25 +$20 registration fee=$45
Club 2=$50 +$20registration fee=$70
Club 3=$75 +$20 registration fee=$95
Club 4=$100 +$20 registration fee=$120
If you are referring a new member,just email his/her email address to the above email address.his/her registration form and compensation plan will be sent to his/her email address.you will also receive a confirmation that the registration form and compensation plan have been sent to him/her.Your investment is absolutely safe.
The system ensure flexibility,reliability and continuity as there is no possibility of sudden disappearance of websites as it is often happen to online investments.it also provide opportunity for team work benefits of power of team work.This is multilevel(MLM) program that provides a sustainable platform for achieving your financial dreams and freedom.This is because it generates steady incomes stream.It is absolutely affordable for many people,hence,they will be ready to join and embrace it.In addition,it is flexible and risk-free.It is a program that would open doors for other opportunities.Apply for your registration form right now,and start building and earn amazingly
---
---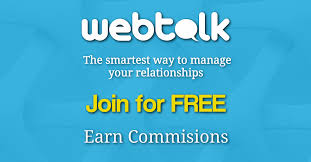 Member Ad
Start Your Own Online Business
Register on my website and attend our complimentary online live webinar and get all the details. No experience needed, you don't have to be tech savvy. You will receive step by step training.
---
Support
Privacy Policy
Affiliate Terms
Terms of Use
Testimonials