Are you building your business out of DESPERATION?
With the holiday season upon us, will you be the family member everyone tries to avoid because they know you will desperately try to recruit them into your business? Or worse yet, do you even know who is hosting this year's family function?
DON'T FRET…I'm going to show you a few ways to recruit, because NO one likes desperate.
1. Go through the process – This is rudimentary, but you will be amazed at how many people get started in a company today and frustrated when they are not rich in a month. You have to take the time to really go through all the training your upline and company provides. Get to know the products and services of your business and determine what makes your product/service better than your competitors.
2. Build a marketing plan – How are you going to share your business with others? Are you going to blog, post your link on social media, do podcasts, drop cards, write articles, live videos, etc.? How often are you going to post? Are you going to use capture pages to get lead info, an autoresponder to keep in touch? These are important questions to ask yourself because this is the one thing that is a MUST if you want to be successful. It really doesn't matter what you do to market as long as you are CONSISTENT. Don't think you can build a following by posting every day for a week, then skip two months and post again for three days then skip a few more months. If you are inconsistent in your marketing, then you can expect inconsistency in your pay. No need to check your PayPal or bank account because there will not be any money showing up on a regular basis if this step is neglected.
3. Know your numbers – It's a numbers game! I'm sure you've heard this time and time again, but what it simply means is that you have to track. Yes, track your marketing efforts to know what it will take to get that one lead that will buy your product and join your business. Not everyone is cut out to run a business, but they will buy. So, the key is knowing how many people do you need to expose your products/service to before some buys and/or joins. For instance, say you ran a solo ad that got you 1,000 people clicking on your link. Of that 1,000 maybe 100 watched your presentation or showed some interest, but as they got further in the process 10 people bought products and 1 person joined your business. Well these are good stats to know because if your goal is to get 5 people to sign up, then you know you have to get at least 500 people watching your presentation every month. Your upline can probably assist you in gathering stats. One thing is for sure, the more familiar you are with your numbers, the easier it is to accept the No's and move on to the Yes's.
People are out there making money in every network marketing company, regardless of what it is. The only thing separating you from being in the top 6 and 7 figure producers in your company is YOU. Are you going to stick with it and be consistent, or are you going to hop around from company to company to company?
Here is one of the tools that I've been using to help me advance rank in my business, try it out for FREE http://tcpros.co/vXx3N
Your family and friends are not your only resources, and If I were you, I wouldn't even start with them. Become successful in your business and they will come running to you.
"People don't care about your Business, they care about their Problem, be the Solution they're looking for." ~ Melonie Dodaro
Let's connect on FACEBOOK!!
---
---
---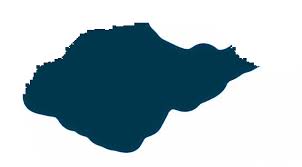 Member Ad
https://chymall.net/Mall/Login
Chymall e commerce business. A place where you earn constantly every 10 to 12days. Not an investment company but a buying and selling company where the buy earns constantly
---
Support
Privacy Policy
Affiliate Terms
Terms of Use
Testimonials