F.R.E.E. Live Training Every Wednesday at 8 p.m. EST
Hey!!
Have you ever felt abandoned by your upline? Have you ever implemented the training from your company and ended up with little to no sales, recruits, or friends and family who wanted to hear about your opportunity anymore? Have you tried buying 'targeted' leads with still no results? Have you ever been ready to throw in the towel?
Don't give up!
I started in an MLM with an awesome training, tools, and compensation plan, but didn't want to hound my friends and family or be stuck without support and tools if something happened with the company and I had to start over.
So I found a community of entrepreneurs, many of whom have risen to the TOP of their programs and love to help others do the same! Every weekday, they provide tremendous VALUE with trainings and 24/7 technical support. And Wednesday nights at 8 p.m. EST, our AMAZING training is open to the public.
This week, the Wednesday Webinar is being hosted by one of my mentors, Diane Hochman!
Diane has been in the network marketing industry for over 20 years and is a TOP affiliate in several companies. In fact, she's just crossed over $1.4 Million in commissions with one her multiple streams of income. She knows what she's doing, is willing to share her knowledge, and tomorrow she's putting some of her friends, budding superstars, in the 'hot seat'!
If you're looking for help with boosting your business results FAST, this is your invitation to join us! There's bound to be a ton of golden nuggets for us to use and share with our teams!
The leaders who are getting HUGE results in their business and are right on the brink of superstardom!
She'll be asking all the right questions to pinpoint EXACTLY what they're currently doing that's blowing their businesses up (in the best way, of course )!
These people are producing the results you want for your business, so grab a cup of tea and get your pen, pad, hand, and head prepared because there's no doubt you'll want to be attentive and take notes during this F.R.E.E Training!
And then you can start implementing these simple tips right away to get quick results for YOUR business, too!!
Remember...
Knowledge is power and in this business, it's PROFITS, too.
Click here to register!
To your success,
Steph
---
No comments yet
---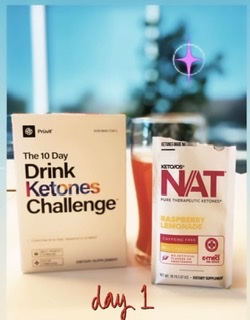 Member Ad
ProLaw SafeESTATE Tax Planning
You made a lot from the MLM market and need to store your assets somewhere safe with better tax planning?SafeESTATE builds your Offshore Trust, Company, or Foundation with Offshore Bank Accounts
---
Support
Privacy Policy
Affiliate Terms
Terms of Use
Testimonials