Deliberate Awareness (The Power of Education Continuously)
To continuously educate oneself, is it important?! Perhaps not, depending upon your point of view. How you see or feel about your surroundings will be a strong motivating factor of the actions you take to learn more or not, deliberately. Know this, businesses are built on "know-how", acquired knowledge.
Education, or the gaining of knowledge, tends to free you. While the lack of it, ignorance, enslaves you. Not having the desire for a better life, or wanting to improve you situation, as well as others, will keep you in a state of mental cloudiness. A kind of self-imposed ignorance. A dulled sense of awareness, not knowing, or wanting to know, where to go or what to do. No movement. No growth. Just plain stagnation, deliberately. Any business operated with this mindset will certainly suffer and likely die.
Freeing oneself of ignorance, which is having little or no knowledge or awareness of something, allows one to progressively move beyond just surviving or stagnation. It's about moving forward, deliberately learning and growing mentally clearing the mind. To be free of ignorance clears the way to a journey of limitless wealth and discovery, if you so desire! Surely, there will be many obstacles and challenges to overcome along the way, especially for entrepreneurs.

Is education important continuously?! I say yes! But first, one must have the desire and want to learn more in order to take the preliminary steps necessary to start such a wealth-filled and revealing adventure. Dynamic knowledge, things known and growing, has the power to enlighten. To make brilliant. To light the way. In fact, education being the act of learning continuously, is fully responsible for all the progress of humankind since the beginning of our survival and beyond. Over the ages, what a tremendous wealth of knowledge that we as a people have deliberately acquired. And, our intellect and wisdom is still growing. Still evolving.
Are you aware, deliberately?!
And really, is education important continuously? Now I say yes strongly! Why? Mainly because the act of continuous learning is an endless evolutionary process of deliberate awareness and enlightenment where human beings are concerned. This process of deliberateness awakens within us an intellectual power and energy of knowledge-gathering that lights the way to any worthwhile achievement. What is it that you want, as well as your business, to achieve? This mindset is an awareness purposely gained through which we find solutions to immediate and future problems. What solutions does your business offer? The beauty of all this is, we humans are all born with this ability to continuously learn, to reason. For it is a matter of thinking critically. And yes, it is extremely important to continuously develop this trait. Therefore, be deliberately aware of the power of education continuously and make it a journey of life-long learning. No doubt, your business will certainly benefit from it, mine has.
Allow me to share my area of business, education products and services. It deals with the need for improvements of American finance for working Americans. Please visit website, perhaps you'll find something beneficial there. http://wwepps.myecon.net By the way, I'm offering a special $50 discount coupon for those who join my team. Thanks.

Bill Epps
myEcon, Marketing Director
---
---
No comments yet
---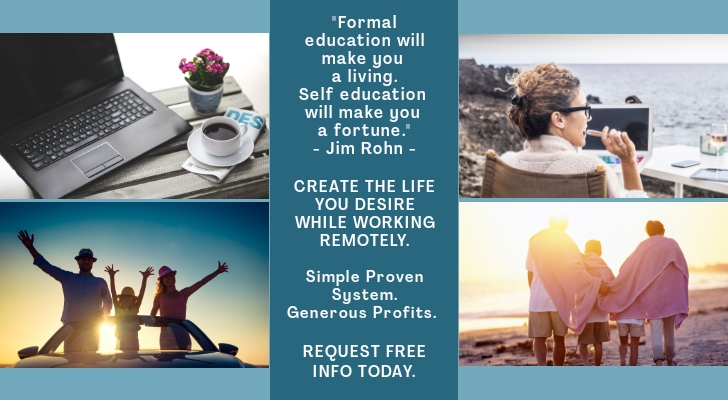 Member Ad
Kill SARS Covid-2
Blaster with ActivePure Technology kills 99.98% of SARS-CoV-2 (the virus that causes COVID-19) on surfaces after 7 hours our Air and Pro Purifier. Join the fight with us.
---
Support
Privacy Policy
Affiliate Terms
Terms of Use
Testimonials