Would YOU like a Free Sample?
Hello, and thank you for stopping by to read my business announcement for today.
I hope all is well with you today and that you are staying safe in this crazy world that we are living in now. I want to come to you today to speak about something that is really changing the lives of countless people around the world. What am I talking about you ask? Well, before getting into the details of what this is, I want to mention that one of the biggest issues in the world today is pain! I'm sure we all can agree with that
Well, with this big problem there has to be a solution to this without using prescription drugs which cause more harm than good right? Well, it's proven to be a Multi-Billion dollar industry right now! People spend millions of dollars yearly on prescription drugs to try to get rid of pain these days, and I have come across a purely natural way to ease the pain within a matter of seconds. Introducing 10XPURE-GOLD CBDa Muscle & Joint Relief Cream! These bad boys provide instant relief and will go against any pain that stands in their way. The best part is now you can get free samples of these to try out for yourself. Or you can get a full month's supply to use or share with others. I will even go the distance to provide a 30% discount to those that are interested. 
We have over 80 different products from pet products, hair growth, skincare, CBD and CBDa products, and much, much more! We literally have products for everyone. We are even giving away free businesses to everyone that are interested. So, if that's you! Come aboard and be part of our family. 
Don't allow your loved ones to suffer from pain and inflammation, help them live a pain-free life. Pain can be defeated without Big Pharma. Give them an all-natural product that will last, and they will never forget how you made them feel as a result. 
This stuff just works! It's fast-acting and comes with a 60-day empty pack money-back guarantee. 
Don't waste a single second, order yours today!
Contact me for more information
Terry Walker- 980-280-2273- directmterry@gmail.com
---
---
No comments yet
---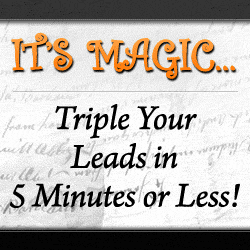 ---
Support
Privacy Policy
Affiliate Terms
Terms of Use
Testimonials