Like any Biz MLM requires a Plan B...Consider Stem Cells!
As an MLM Veteran I assure you:
You never know when your Plan B may "save your bacon" if not surpass your Plan A as regards your residual income goals are concerned!
Murphy's Law:
For whatever reason your Plan A is falls apart or it just isn't working out the way you had worked so hard for it to become! "Been there done that"
Residual Income:
Biz wise your No.1 objective is to build "your" residual income!
Please consider our Patented Stem Cell Protocol a smart choice for "Your" Plan B!
Note: Our stem cell protocol is complimentary to any medical/nutritional protocol e.g. it is energetic in that nothing enters the body.
Imagine taking your favorite CBD, Nutrition, etc. and having your favorite chiropractor provide you with adjustments for the next 12 hours! This may sound a little off to you yet it is true and much more!
Ask your self:
1). Do you know anyone 45-50 plus "world wide" that is suffering from a festering old sport injury(s), a genetic weakness that is festering up or suffering with a serious illness ?
This doesn't even count virus concerns! The need was huge pre-covid19 and now obviously this is exponential.
2). Do you have aging parents, grand parents, etc. and you feel "helpless" they are subjected to big pharma's jaws?
"Honestly, this may be the single biggest reason for you to check this out. I am a senior and I can provide you lots of valuable information with your elderly folks concerns !"
Some Basic Facts:
Fact 1: Stem Cells are special cells that repair & replace damaged cells of all kinds.
Fact 2: By age 35 we loose 1/2 our ability to Activate Stem Cells and by 65 nearly all is gone. Thus the window of disease widens especially age 45 plus !
Fact 3: The general consensus is that stem cell therapy most be a: "painful shot", cost a minimum of 10K yearly and usually only effective about 50% of time
Company:
We are a 15 yrs. new at $10 Million a month and looking to be $100 Million a month in the "near" coming years! Our Stem Cell Protocol is recently patented. There just isn't anything else like it!
It is affordable, painless and effective!
The cost (depending on frequency) $2-$4 a day!
Among my personal customers I have "1" return in "1" year!
We have distribution in place to a 100 plus Countries!
My Results:
I am a senior & a cancer scare survivor of 11 years.
I am enjoying the best health of my life. All things considered!
Testimonials:
(These folks are consumers for decades of MLM companies nutritionals.)
"Only 2 days using the... patches and I look 5 years younger!! Thank you, I'm so happy !!" "Awesome I'm shining like a sunflower." Silvia P. 50, a Licensed Health Prof
"It is actually going very very well I'm enjoying tremendously the patches and so are my friends I have more energy and they are sleeping better"
"Thank you I'm almost ready to re-order some more patches how do I do this? I hope you're well and happy and healthy and having lots of fun out there" Vicky K. 50, Health Enthusiast
"It definitely works I put the patch in different pain points today and it works. Also my skin I can see a big improvement and I'm not using really any preion creams and minimal mostrizuers. I see how the pains goes down when you target it." Eric S. 50, Marketing Executive
"Thanks Dan! ... Also, the patch works! A week ago I stubbed my toe so bad that a third of my foot was purple. Yesterday I put the patch on and it felt like ants were crawling on my toes, but this morning my foot is 95% healed!..." Deborah H. 60, Children's Clothing Designer
"I have used 3 patches this week. I feel the integrity of my body returning " Jeanie H. 55, Bookkeeper
"Yes thanks. I am doing the timing right and putting the patch on every day. It is helping me sustain better without going under fatigue wise. I hope I can gave a little time this evening to check out the website again." Edna G. 80, Christian Author
"Hi Daniel. I'm doing great. Yesterday was the first day U could be praying on knees for an hour since last June 8th! I tried signing up for the webinar but it said my credencial were unrecognized."
"Thank you Daniel. You are a blessing to me. You came back in my life when I needed you. The Lord healed me all Glory and honor to him. But he used you and three patches. Blessings" Grace E. 50, Elder Care Provider
"Dan sounds great I just put the patch on about an hour ago and I'll time it for the 12 hours talk to you soon and I appreciate all you are doing to help me and many others keep up the good work my prayers are with you daily as much as possible that is" Ed B. 75, Teacher, Artist & Christian Author
"Good he wore a patch for 3 days in a row took a break today..he says he likes them...Vic , 64, Auto Mechanic
"...I put it on inTV back my neck last night about 8:30 and this morning half my discomfort in my shoulder is gone- this is excellent-I have two people who's interested I'm gonna give them a patch" Greg T. 45, Senior Care Provider
My Info:
www.tlcstemcells.net
Dan Douroux
949.375.3762 est
"With 30 years in MLM I assure you this is worth discussing"
I am a text away or just pick up phone and start dialing!

---
---
---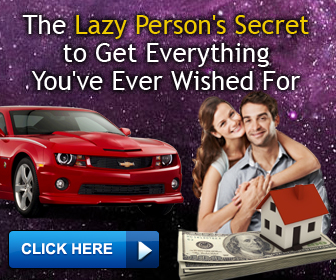 Member Ad
100 - 200 Leads Every Day
I wake up to between 100 - 200 Leads everyday. Leads that I'm able to use in my primary and secondary Businesses. It's just a Dollar a day and it works. Join my Team and start getting your leads
---
Support
Privacy Policy
Affiliate Terms
Terms of Use
Testimonials