A way to make money and save money all in one.
Hi, my name is Robert and I've tried different programs and just wanted something that would fit into my schedule and that I could do right from home. So when this opportunity was presented to me through a 25 minute zoom meeting, what grabbed my attention was in a very brief video, it was explained that I could make money from people doing what they already have to do; pay a phone bill, turn on their lights, watch TV, use the internet, etc... (Essential Services) What really caught my interests was two of the 4 ways to make money; First, the bonuses that are paid from services acquired (services are bills), and second, and for me most exciting, the opportunity for residual income - the potential to be able to be paid again and again, for doing something only once. Then there's the added bonus with working with an amazing team that is all about you being successful and making sure you have training and stick with you, you don't sign up and then are left on your own to figure things out. That, was something that really impressed me about this business opportunity, they are constantly doing training and work right with you to make sure that you are able to start making money right away! In my first three weeks of getting started, because of their training and assistance, I was able to receive 2 bonuses and reach the first level to start making residual income as well. Now the part about saving money - remember how I stated above that services are bills? Well one of the services is electric (and in some areas, gas), you find a lower rate on your electric bill and when you pay your bill that counts as a service, so you can potentially start earning towards your 1st bonus by paying a bill! Electric is just one of the services, to find out more about services and how you can save money, visit my website at imfreetolive.acnibo.com and if you want to know more about the business, find me on Facebook under Robert Warneck and message me. If you're interested in network marketing, that can be done anywhere you want, due to being able to work right off your phone and laptop, want incredible training, successful people who want to show you how to become successful and genuinely excited about seeing you reach your goals, you should definitely check this opportunity out.
---
---
No comments yet
---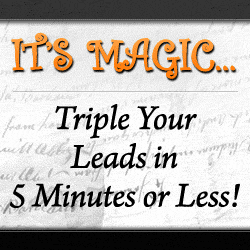 Member Ad
Time and Financial Freedom!
For so long I worked my ass off and never got further ahead. Then I was introduced to this exact business plan that you can join and create generational wealth online. I want to show you how yourself!
---
Support
Privacy Policy
Affiliate Terms
Terms of Use
Testimonials