Business opportunity not to miss, work from home, earn instantly!
Let me introduce you to FM, we sell over 170+ fragrances, aftershaves and home scents that are almost identical to designer ones but are only £17 or £26.50
So you can earn money in 3 ways... by the profit - ie if someone bought a £17 perfume, you'd buy it for £12.50 and can keep the difference. Or the £26.50 bottles you would keep £8.00
Then the products come with a points value so each time you place an order you accumulate points which gives you a monthly commission amount. This commission can either be paid into your bank account or you can use it against future orders (so you'd keep more profit!).
The 3rd way to earn money is by cash bonuses if / when you hit any promotions within the company (which you can do by accumulating points). Even if you decide not to go for the promotions etc you can still make great money just from the profit of your sales.
So why is FM fragrances so popular??
FM has access to DROM, one of the worlds leading manufacturers of fragrances. DROM work with the leading brands when they develop a new fragrance. They select the fragrance composition they want, put it in a posh bottle, give it a sexy name, spend millions of pounds on an ad campaign and have a celeb to advertise - they will then charge you £80+ a bottle (when it's probably cost them a fiver to buy )
FM also has access to DROM. So they can source very very SIMILAR fragrance note compositions, don't spend millions on fancy bottles or celeb endorsements and they don't need to spend millions on an ad campaign as it's advertised through word of mouth.
**The expense is in the branding**
It isn't an exact match to the leading brands, no as that would be against copyright however they are a very very similar alternative.
Our fragrances are also minimum 20% parfum oil and are parfum strength so aren't as watered down as lot of eau de toilette/eau de parfum fragrances you'd pay £60 for (again a simple google search will back this up)
Thousands of people have converted to FM fragrances as they are saving money on paying for what's inside the bottle instead of on the outside!


It's 100% free to join!!!! u don't have to pay for anything! And free to leave if you are not enjoying it. But I think you will..
I've been advertising on my Facebook group and instagram but you can do it on your own profile and obvs face to face
---
---
No comments yet
---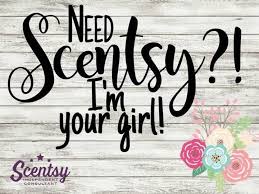 Member Ad
Email Marketing
From 0-1000 emails in 90 days. Best marketing tool for 2021, for just $15 a month, and a 30 days free trial.
---
Support
Privacy Policy
Affiliate Terms
Terms of Use
Testimonials