$150,000 In Benefits, A Free 3 Night Vacation, Plus $500+ Weekly!
Looking to make an additional income? How does receiving over $150,000 in benefits sound, along with a FREE 3 night vacation just for becoming a member and lastly, make up to an additional $500+ paid out weekly just for sharing this opportunity with others? Sound too good to be true? Well, spoiler alert, IT'S NOT! Now before I go more in dept about exactly what this opportunity is, I just have to let know that it is only available in the United States and Canada at the moment. If you are a resident in either, who's looking at taking advantage of all that's been listed so far, then I strongly recommend that you continue reading this business announcement to the very end. If you take action today, this opportunity can be simply life changing!
So what is the company and what are the benefits?
Many of you may have seen our company somewhere online at some point or another. However, whether you have witnessed seeing it online or not, the bottom line is this opportunity is very much real and the company itself has been in business since 1926 with an A+ rating with the better business bureau. The company I am referring to is currently known as MCA also known as Motor Club of America. What MCA does is offer its members over $150,000 in coverage and benefits. I personally have used these benefits when getting a new pair of glasses recently and also when I went to the dentist to get 2 teeth pulled, these benefits came in handy with up to 50% off. Not to mention, one day my mom, sister, and I decided to do a mini road trip to Florida, and let's just say, traffic got bagged up on one of the busiest bridges on the Gulf Coast, and well when traffic did decide to move, my car tire decided to go flat. It was one of the scariest days of our lives, being on the small side lane of a bridge and every time an 18 wheeler passed by going 60+ miles per hour, it rocked my car! Yikes! Luckily I was also covered for the road side assistance with MCA, and all it took was for us to make one call! All of this is very true and all thanks to MCA for their customer service. So are the benefits worth it? Absolutely and very affordable!
What about the 3 night vacation?
Well when you decide to become a member of MCA today to try out our benefits, my company Royal Pro Marketing Solutions Inc. is rewarding all of our new MCA members a free 3 night trip to your choice of Las Vegas, Nevada or Olrando, Florida to wine and dine in our 5 star resort suites! Now I know you may be scratching your head saying all I have to do is become a member of MCA and you'll give me a FREE 3 night trip to Las Vegas or Orlando? Yes, that is exactly what I am saying! Pretty cool huh? This is a thank you to show appreciation for you continuing to help our business thrive! Plus, as you remain a member, we have other free trip rewards we'll give you just for you staying a committed member! No Hype No Lies! Plus not ALL MCA reps are able to provide this offer therefore, this offer is only exclusive to those who join MCA with me and my team!
$500+ Per Week? How?
As we all know, whether you have a job or business you are already pursuing, you can never have too many income sources right? I mean who says no to money? As a matter of a fact when is the last time someone offered you an opportunity to make some money and you said no thanks? I'm pretty sure never! Well, once you become a member of MCA and try out the benefits, not only will you be covered for over $150,000 in benefits and coverage but you will also receive a 3 night vacation to a 5 star resort, and if you are interested in making an additional income. You can become an associate with our company and for every person you refer who purchases a $40 benefits package, you'll receive $80-$96 dollars for every person who does this. Pay is made weekly every Friday via direct deposit, plus you fill out a W9 form all before getting started.
If you don't believe click the link below to go over a full presentation of all that you will receive once you become a member today! This is all very legit, and if you need to call me or contact me for questions my contact information will also be in the link below!
To Your Success,
Whitney B.
---
No comments yet
---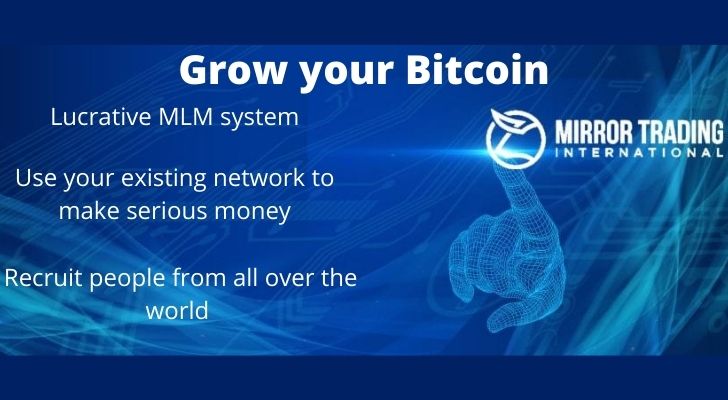 Member Ad
Earn $500 - $100,000 monthly
Tradera is an online forex trading academy which offers you a unique opportunity for residual income through the referral compensation plan. Click on the link to know how.
---
Support
Privacy Policy
Affiliate Terms
Terms of Use
Testimonials