Great Networking Digital Tools As Products We All Need To Be Using
Hello Net Work Marketers My Name is Byron Wood I reside in BanksTown Australia a suburb of Sydney Australia. My day job is Trucking as I have been a Big Rig Operator for over 50 years closer to 60 years and really love what I do that is why at the age of 79 I still Drive on a weekly basis putting in more than the average 40 hour work week earning a good wage. Now I have found this program that Rodney Brace has developed over the past several years spending hundreds of hours and thousands of dollars getting to this point. The products were developed and Now the Business model is here for us Net Workers. There are 3 great products 1. The video messaging system called the VIDEO POST CARD 2. Website Communicator- were you are able to live stream on any website that you can ad content including Face Book. 3. Webinar Studio where you can give webinars to your team and your prospects just like the owner gives. Now these 3 products are what you get here for only a start up cost of $79 and then one month later the monthly subscription starts at $59 per month. This is the products being offered many more are being developed and will be offered some at a small fee up front some not. the monthly will not go up.
Now for the way we get paid the first month we get fast start bonus money that is fully described within the program then the 2ed month on we make commissions for monthly payments made by members in your matrix. the mlm is a 3x8 matrix where a member gets paid for members in your matrix 1st row 3 you get paid $4 each on thosr 4x3=$12 2ed row 9x$3=$27 3rd row 27x$2=$54 Total=$93 Now with the 100% match if you have sponsored people u get 100% matrix match on all your personal sponsored members. This Get huge when u do sponsor people.
NOW the PIP-BUILDER AKA pip-Genie has been introduced to this business opportunity it is not mandatory to join although when you do join you give up some of your fast start money just on the first 3 members and only down 4 levels that is it NO OUT of Pocket money at all. so reall money u never have and with the pip-builder you are buying assurance that your matrix stays intact and your down line will stay in good shape over time--in my opinion well worth what u give up not much for the Marketing you will be in. My link is as follows: http://www.premierincomeplan.com/members/happy76 that is my link to join this program with me.
Now let me talk a little about recruiting it is really easy just invite all your contacts YOUR face Book Friends your email list your skype members or just any one you know just invite them to the company webinar and Rodney Brace the owner will close your prospect that link is as follows:
http://www.premierincomeplan.com/members/happy76/webinar.php that is the webinar link and the times are on the site you can join about 10 to 15 minutes before the time slot.
See you on the inside The Very Best to you and have a very good 2016 with our team.
---
No comments yet
---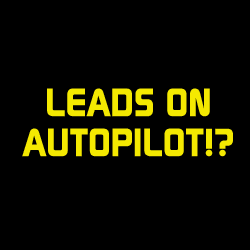 Member Ad
Tons of offers to make $
Here are all of my money making opportunities! I'd highly recommend Acorns and Webull!
---
Support
Privacy Policy
Affiliate Terms
Terms of Use
Testimonials