Empowerment Today - Business Opportunity in Personal Development
Empowerment today is an Associate and Distributor of Media Products specialising in Personal Leadership Development Programs through Leadership Training, Web-based Learning System and Live Seminars. The personal development programs are a web-based education curriculum designed for individuals who are ready to get the most out of life. It is also highly popular with corporations as a management development program to motivate and enhance the skills of their employees. Through the programs, individuals can complete the exercises which highlight their most important goals and beliefs, and then provides a step-by-step guide on how to take the action to align their lives with those values. Empowerment Today through the products, demonstrates how understanding core values helps to prioritize time as well as make consistent, bold decisions.
When we are consciously aware of what makes us happy, we start making decisions in-line with those goals, creating our happiness. The Vision of Empowerment Today is to provide a platform with the appropriate tools and resources so that learning and personal development is easily accessible and simple to implement. The Empowerment Today virtual-office home business model appeals too many entrepreneurs leaving the traditional workforce as it offers the flexibility to work whenever and wherever you like, thus promoting a better work life balance.
I am a qualified Accountant and have worked in a variety of Industries for the last 16 years.
After 16 years as a Corporate Accountant, I have decided to run my own Personal development online home based business assisting people who are serious about making a change in their lives, and who are self-starters, motivated to create an abundant lifestyle. In a nutshell "Big Thinkers".
My business is in Media and Success Education. I offer an opportunity for Business Savvy Entrepreneurs looking for self-satisfaction in starting their own online home based business. Allowing them the opportunity to create a more rewarding and fulfilling lifestyle.
The decision to start Empowerment Today came to me whilst looking for a business opportunity that would bring financial and time freedom which allowed me to be home for my family.
My goal is to help others generate the cash flow needed to achieve financial dreams by providing cutting edge Personal development products, a solid, user-friendly platform and the savvy real-world expertise in online business, finance and marketing, all in one place and all geared towards making your experience an empowering and productive one.
I work with people to create a solid monthly income stream for themselves and to reduce the anxiety of "day to day" living.
This business is built on a well-established support network provided by Polaris Global who have developed International Award Winning, Success Education and Personal Development Programs and Events. The whole concept is to use the products to develop personally, and then the natural progression of financial wealth will follow.
---
No comments yet
---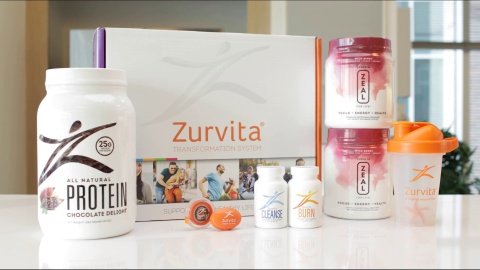 ---
Support
Privacy Policy
Affiliate Terms
Terms of Use
Testimonials