5 REASONS WHY YOU MUST JOIN DOUBLE PLUS DIRECT SALES BUSINESS
Workable marketing strategies are the continuous moving influence in any business space or endeavor. It becomes even more effective when there is a good understanding of the diverse and prevalent trend which remains a major strength in capturing an ever dynamic frontier like the Nigerian MLM industry. These marketing strategies are determining factors on the extent such business will go. Double Plus products have one of such strategies that are already making their office in Lagos Nigeria a beehive of activities. Besides, it also provides some underlying reasons why every Nigerian must be part of her direct sales business as many millionaires in making are already positioning themselves for a fortune of a life time. These reasons are not farfetched.
A unique direct sales business targeting daily used products
The wisdom and choice of products in double plus portfolio make it easier to attract prospect to the business. The conviction to switch from earlier brands is almost effortlessly without much external influence as they cut across daily useable goods that are necessary for human living and comfort. This sole characteristic makes double plus products a welcome business proposal to many who come in contact with it. A wide range combination of over one hundred different products is not a joke. Indeed variety is the spice of life and more so Double Plus is out to do a lasting business in Nigeria.
Cheaper and high superior products than existing market brands
Affordability is a major market indicator when it comes to reaching out to end users in most marketing setup. From survey and due analysis, double plus product are way far cheaper and even superior to their competing brands already in the market. Common sense simply suggest that products of such magnitude will not only replace their competing brands quickly but will also add economic value to the patronage of her products. Double Plus products like the liquid soap and sanitary pads are major pointer to this end.
Positioning to reap and take over from conglomerate and import gains
Over the years the Nigeria populace has been familiar with conglomerate dominance of the daily use product space. All patronages did not only go unnoticed, they were never rewarded and will never be. Double Plus aims to take the economic power out of the hands of the few powerful conglomerates and put it in the hands of the end users who not only use the products but engages others to use them. This is effectively done by positioning the average direct sales member of the Double Plus products to earn some passive and residual income by reason of their involvement. Indeed a massive wealth transfer is loading coupled with a social revolution in the offing.
A rare combination of direct sale undertone with the traditional business model
The Double Plus products have a dual marketing plan approach that comprises both the MLM and the traditional marketing model. This is made possible by virtue of some of the products fitting into either of these categories to better position the independent Double Plus marketer for the sole aim of profit. Double Plus independent marketers either get bonus paid out for the MLM goods sold or get the other category of products at a very high discounted price to allow them compete favorable in the open market for sales and still make meaningful gains in the process.
Low entry levels and several complan earning modes
Compared to her counterparts in the industry, Double Plus is relatively moderate in her entry fee which goes with some compulsory products as already determined by the company. It also has up to seven earning formats through which Double Plus independent marketers leverage on to smile to their various bank continuously.
It is good to know that Double plus is relatively new having existed barely one month in Nigeria with a Chinese origin. Currently, they are scouting for active MLM leaders and participants. Please do well to get in touch with mlmexpert2019@gmail.com via email or through whatsapp: +2348152687465 for further enquiry and clarification. JOIN THE DOUBLE PLUS SOCIAL REVOLUTION NOW!!!
---
---
No comments yet
---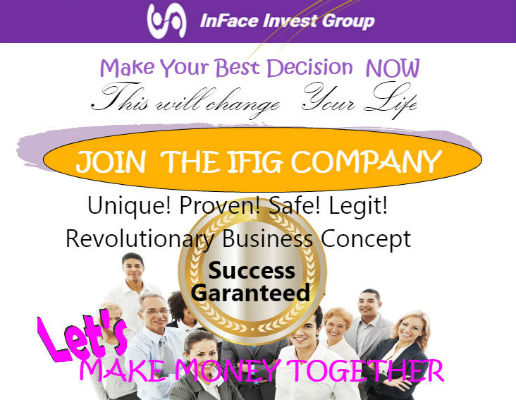 ---
Support
Privacy Policy
Terms of Use
Testimonials