Are You a MLM Drop Out?
Are you finding that people just had enough? Are most of the people you are speaking to in other MLM businesses or are just burnt out and do not want to hear another business pitch? Are you finding that most of the people you recruit are looking for another shiny object and are not willing to do the work necessary to be successful? Are you having difficulty keeping simply customers who are only interested in your products but finding that it's too much for their budget?
If you are experiencing any of these issues, I totally get it. My husband and I are Reps for the largest On-line Shopping Club in North America. By incorporating many of the trends that are occurring in business today including an Amazon-like online shopping experience, membership-based like a Costco or BJs, products that are made in America and are green and non-toxic, thousands of everyday people shop month after month. The shoppers love the club so much that the company has a 97% customer retention rate.
Imagine being able to develop a solid base of satisfied customers that shop monthly because they are experiencing real value. A Shopping Club that provides 30% - 50% discounts on everyday products. Products that are non-toxic delivered directly to the customer's home right from the factory. The Shopping Club is connected to a $2 billion dollar manufacturer that provides quality and value in their product lines. Products that address many of the causes that are associated with over 50 chronic diseases that Americans suffer from today.
In addition to a superior product line, the Shopping Club also allows the customer to shop from over 670 other on-line retailers and provides then with a pre-negotiated discount above and beyond typical discounts. Overall the consumer is provided a unique shopping experience with many benefits.
And on top of all that customers receive a paycheck for simply helping others shop directly from the factory. A residual income that customers earn from not only introducing others to the Shopping Club but income that is earned from the on-going shopping experience. A shopping experience from over one million shoppers with a documented 97% monthly reorder rate. That translates into real reliable residual income. If any of this sounds interesting to take a quick look at the overall concept with the following video.
Watch The Video HERE!
Contact me after you watched it.
Daria Jackson-Legagneur
516-531-3166 (Text me anytime)
Connect with me on Facebook
http://facebook.com/createpossibilities
P.S. Want 100-200 leads for your home business needs? Watch this video NOW!
---
---
No comments yet
---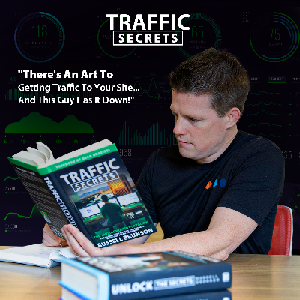 Member Ad
Come & Join MONAT!
We offer unique and important products for everyone's health. Shampoo is a must. We are the first to market hair care products exclusively in the direct selling industry.
---
Support
Privacy Policy
Affiliate Terms
Terms of Use
Testimonials