The 1 Hour Workday
The foreign exchange or FOREX market is the largest financial market in the world – larger even than the stock market, with a daily volume of $6.6 trillion!
Tradeknology is an Educational Networking company that teaches its members how to Trade Forex and Cryptocurrency. Our members earn from a lucrative Compensation Plan, while they learn. Generally, you can expect to earn $100-$1000 in one hour using our signals between 9am-10am EST. 
How it works. We generally trade the FOREX Market from 9am -10am EST because the market moves are explosive when the New York Session opens. 
Signals are sent directly to your Telegram address.
You copy and paste the specified currency pair into your Forex Account.  In other words, you control your own money.  You are not handing it off to a Third Party.
The trades will activate and close once the designated entry and exit points are achieved.

Your earnings daily are dependent on your lot sizes.  On average, we are earning $100-$1000 per day. 

The best part is we help you establish a DEMO TRADING ACCOUNT FIRST!!!  You practice for 1-2 weeks BEFORE you invest any real money.  Over time you will be able to increase your lot sizes and thereby increase your income.  The more you practice, the more you earn.  Everyone WINS and WE ALL EARN Together!!
You may also use the training provided to trade cryptocurrency 24/7.  If you work during the week.  You can still accomplish your goals by trading on the weekends, which is a fast-paced time for the cryptocurrency markets.
What I love the most.  You will be trained a skillset that will benefit you for your entire life.  You will also be in a position to train your children to trade FOREX. 

This opportunity is exciting because you can perform your trades from a smart phone using the MT4 Trading APP from a FOREX Broker.  All you need to be successful is an IPHONE and the right information.

Our group conducts training sessions and business webinars almost daily.  We can help you learn the skills necessary to earn money daily from this 6.6 Trillion Dollar market.

The investment to own this business is only $119.00 (US).  You can join with any digital debit/credit card (BITCOIN IS NOT REQUIRED to join).  If you will simply follow the instructions, I know you can earn your investment back in 1-2 live investments sessions after a week of training (and successful practice on your demo account).  Duplication is the key!

Yes of course, the results may vary; however, you could learn to earn for 1 hour a day and still have TIME to do everything else you desire to do in life.  This business is FAIR.  It will work the same way for everyone that inputs the right data. 

You can also immediately send your daily earnings back to your checking account!.  Generally, this digital transaction takes between 20 minutes and 1 hour at peak times. 

Finally, this particular business enables you to become successful as an individual. There are no limits!

Please feel free to contact DarrylCummings111@yahoo.com for more information. 

#THOUGHTS BECOME THINGS" 

---
---
No comments yet
---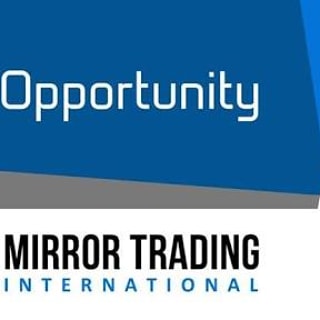 ---
Support
Privacy Policy
Affiliate Terms
Terms of Use
Testimonials