Funded Media: A Lucrative Opportunity for Advertising Success
In the dynamic world of business and marketing, innovative strategies are constantly emerging to drive success and profitability. One such groundbreaking approach is the Company Profit Plan offered by Funded Media. This article explores the key aspects of this plan, highlighting its potential for generating substantial cash flow and providing members with an equal opportunity to thrive in the advertising realm.
Unveiling the Cooperative Advertising Pool
At the core of the Company Profit Plan lies the concept of a cooperative advertising pool. Members of Funded Media contribute funds, which are then utilized to run targeted advertising campaigns. The genius behind this approach is that the profits generated from these campaigns are shared among all members, ensuring a fair and equitable distribution.
Equal Opportunities and Transparent Structure
Unlike traditional business models where owners or stakeholders claim a significant share of the profits, Funded Media operates on a level playing field. The founder of the company, while benefiting from starting the venture, does not reserve any special privileges in terms of profit allocation. All members, irrespective of their position within the membership hierarchy, have an equal opportunity to reap the rewards.
The Power of Advertising Shares
The Company Profit Plan revolves around advertising shares, which act as the driving force behind financial growth. Members can purchase shares at any time, with bonus shares awarded for larger purchases. The beauty of these shares is that they never expire, providing a constant opportunity for members to accumulate a larger portion of the profit pool. This unique system encourages both purchasing and earning shares through referrals, ensuring sustained growth and engagement within the community.
Collective Success through Team Building
While individual contributions are valuable, Funded Media recognizes the power of teamwork and rewards members who actively contribute to the growth of the community. By referring new participants who invest in advertising shares, existing members receive additional shares as a token of appreciation. This multi-level earning structure extends benefits to an entire team, promoting a collective effort towards shared success.
Sustainable Growth and Cash Flow
The Company Profit Plan is designed to foster long-term sustainability and continuous growth. As the advertising pool expands, funds are reinvested into strategic marketing initiatives, generating a cycle of cash flow. This approach allows the company to scale advertising efforts, reaching larger audiences and driving more sales. Consequently, all members benefit from the increased profits, proportional to their advertising shares.
A Cash Flow Machine for Members
Think of the Company Profit Plan as a dedicated cash flow machine. It consistently generates revenue through direct marketing and reinvests profits into advertising campaigns. This steady stream of income provides members with the freedom to choose how to utilize their earnings. They can either keep the funds or allocate them towards their own lead generation and network marketing endeavors.
Funded Media's Company Profit Plan offers a transformative opportunity for individuals seeking to leverage advertising as a means of financial growth. With its cooperative advertising pool, transparent structure, and emphasis on team building, this plan empowers members to secure a sustainable cash flow stream. By participating in the profit-sharing model and accumulating advertising shares, individuals can position themselves for long-term success in the competitive world of advertising and marketing.
Did This Help?
If you enjoyed this article, please leave a comment below.
Also, be sure to send me a connection request so we can continue sharing value with one another.
---
---
No comments yet
---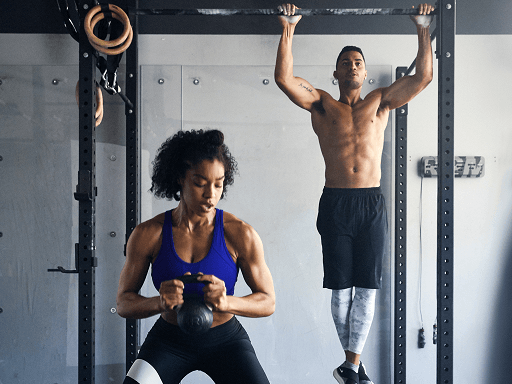 ---
Support
Privacy Policy
Affiliate Terms
Terms of Use
Testimonials