MALORIE SHANNON'S
Creative, Out going, Dreamer, Open minded, Deep, Humorous, Emotional, and Down to earth
All of these words and sayings describe who I am as an artist.
My creativity began to expand when I spent almost ten years working in an office setting. The seed of what would be "Clips" started one day when I realized I had left the house without earrings. I grabbed some jumbo office paperclips and converted them into a fun fashion statement. They grabbed a lot of positive attention from everyone who saw them. They are so lightweight and comfortable that I continue to use them as my main earrings of choice. As an artist I decided to put my talent to use and the creation of Clips was born. My designs are one-of-kind made from assorted beads, charms and other things I have in my eclectic collection of what-nots. Over the years I have refined the idea, creating unique and stylish designs from common found materials. I am very proud of the fact that the environmental impact of my Clips is as light as the Clips are themselves, all materials being re-purposed.
In addition I have also taken my clips one step further with the crafting of gauged ear plugs in a clip shape.
I am really pleased to say CLIPS ARE THE HOTTEST NEW TREND IN EARRINGS! http://www.clipsdesigns.1freecart.com
Beautiful Handcrafted Wearable art. Every pair an original. No two pair are exactly alike!
Clips are so much fun, very fashionable and can go from cool casual to sophisticated chic.
I really hope you enjoy my collection of fun and stylish earrings.
My earring line can be purchased via my online store just visit http://www.clipsdesigns.1freecart.com
I am a Florida based artist and have been an artist as long as I can recall. Drawing, painting and working with whatever material interested me or was available. My medium of choice is as eclectic as my work, I may work in acrylics one day, then oils the next, the flour and food color the next. To me it is more about getting the look and feel of what I am going for more then using more conventional tools. Over the years I have won many awards, I also co-created the "Every Woman's Arts and Crafts Festival", and have had my work featured twice at the Rogue Gallery in New York City.
My Specialties: art work: painting, sketching, pen and ink, drawing, portraits, jewelry design, etc.
---
No comments yet
---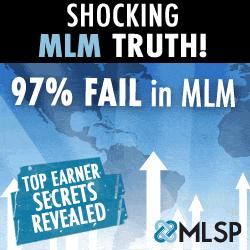 Member Ad
U.S. ONLY - VIRTUAL AGENTS
VIRTUAL LIFE INSURANCE AGENTS NEEDED. Work from the comfort of your home P/T or F/T. Licensed agents preferred. Will train those interested in becoming licensed. SERIOUS INQUIRIES ONLY! CLICK LINK.
---
Support
Privacy Policy
Affiliate Terms
Terms of Use
Testimonials