DuoLife My Blood - fluid morphology that will revitalize your life!
DuoLife My Blood - fluid morphology that will revitalize your life!
We proudly present our latest product - DuoLife My Blood Moja Krew, which is an extension of the liquid line of dietary supplements.
DuoLife My Blood Moja Krew is a new generation of preparations in the field of functional supplementation and beneficial strength encapsulated in a unique glass bottle. It helps to maintain the normal state of red blood cells and supports blood production, positively affecting the body. The product's unique features guarantee the highest quality and, above all, effectiveness!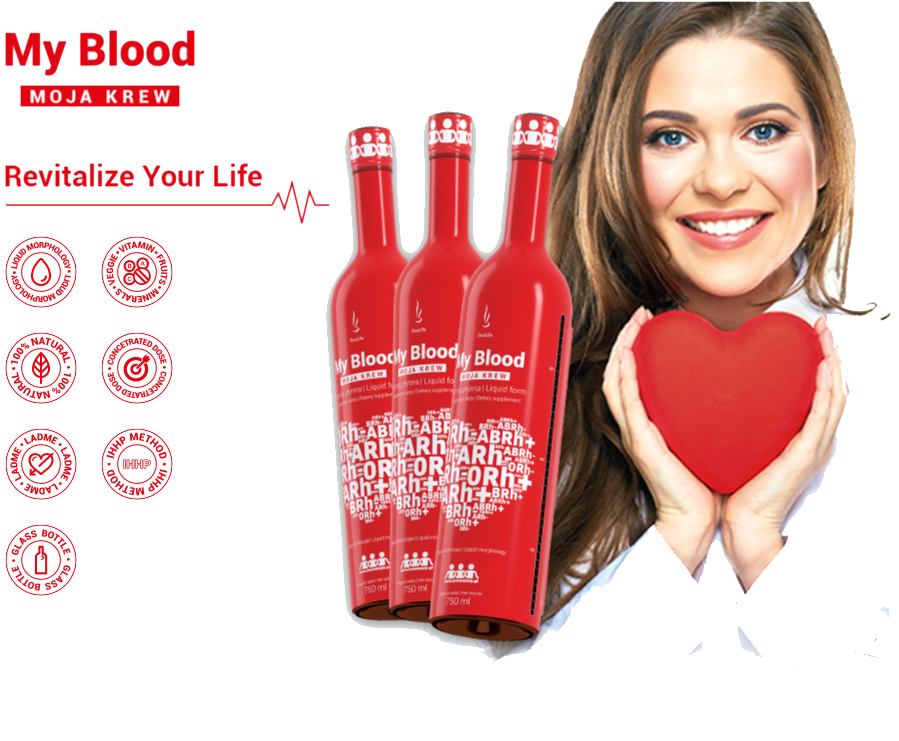 DuoLife My Blood Moja Krew sets a new direction in the field of caring for health and blood condition. The preparation is rich in vitamins and minerals that are of great importance for our circulatory system. By acting in a synergistic and additive way, DuoLife My Blood helps:
Cleanse the body of toxins
Support the circulatory system, immunity and regeneration of the body
Maintain a normal morphology result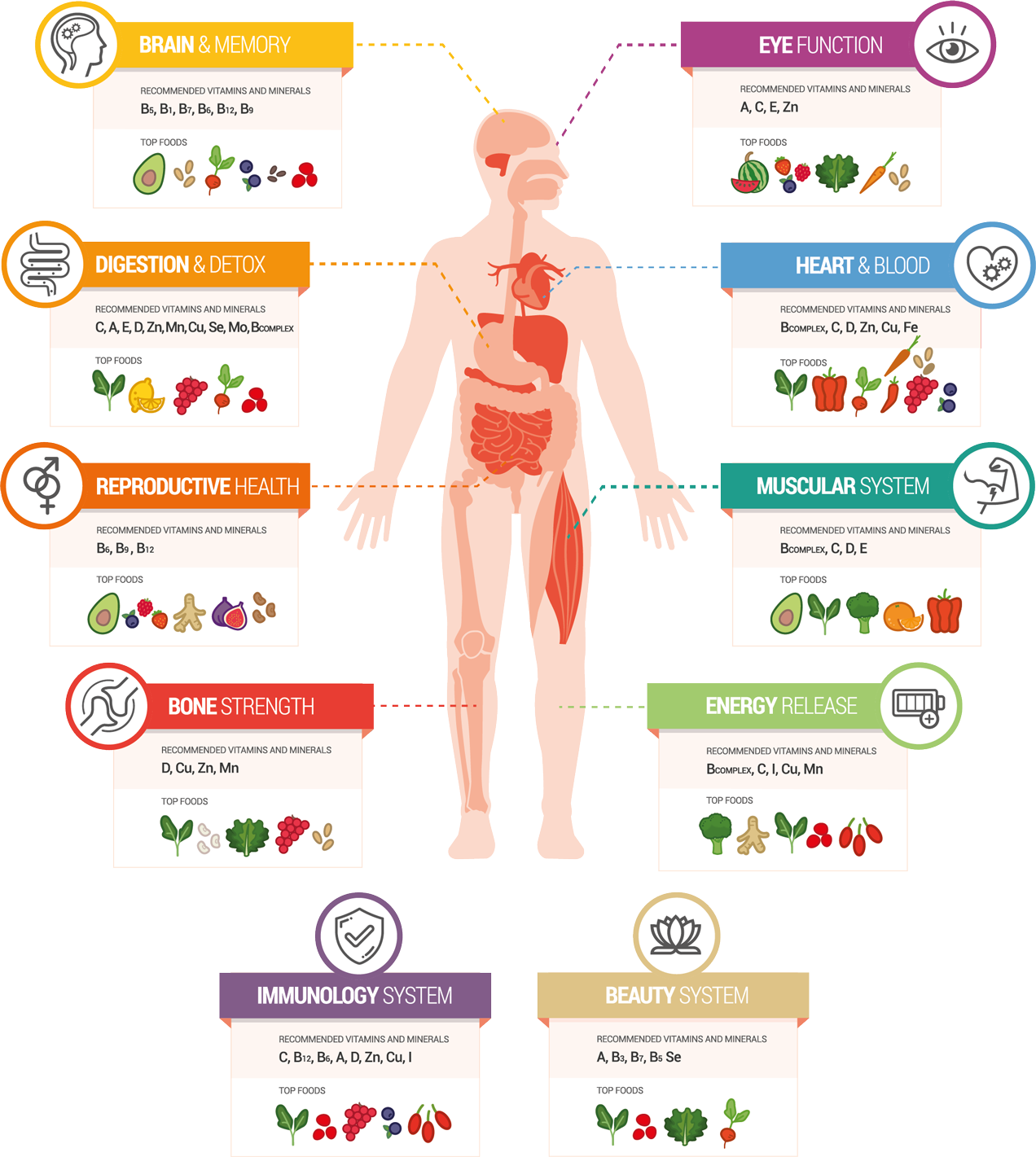 Don't forget that!
Your blood reflects the quality of your life!
By choosing the DuoLife My Blood Moja Krew product, you reach for the best blood support agent. "Liquid morphology" contained in this unique dietary supplement will significantly increase your joy of life. After all, red has real power!
On the occasion of introducing a new product to our offer, we have prepared a unique promotion for you. By buying two bottles of DuoLife My Blood Moja Krew, you will receive a heart-shaped anti-stress key chain as a gift.
Limited Edition. The promotion is valid while stocks last! The order of orders decides.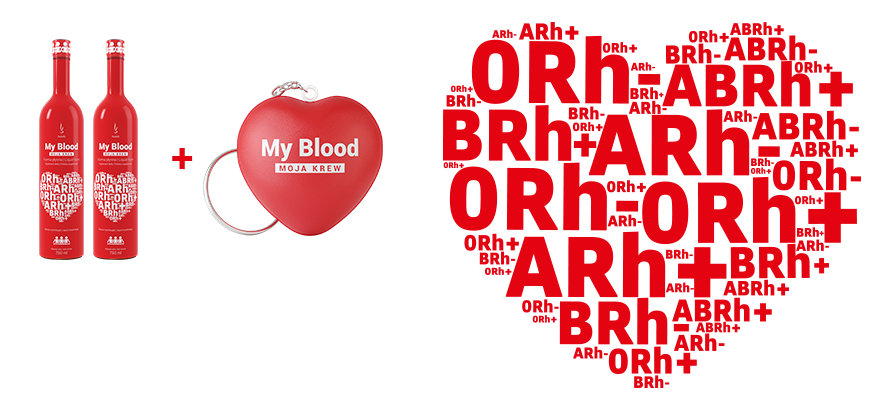 Let every day be a special day...
ABOUT DuoLife
Our Mission
The improvement of life standard and style
of every person we meet.
This strictly defined goal is pursued by numerous entities cooperating with DuoLife, including: a group of coaches developing managerial competencies of our business partners Personal Excellence Network, a great project created in order to save people's health and life- the WORLD HEALTHY LIVING FOUNDATION, and the Scientific Council responsible for the quality and effectivenessof our products.
Our Vision
From Poland to the world
DuoLife is a guarantee of quality. Our vision from the very beginning was to enter international markets. Today DuoLife Club Members have already been working in 30 countries all over the world.
Not only do we aspire to establish leadership position, but first of all, to contribute to the improvement of the style and standard of living and wellbeing of millions of people all over the world.
Day by day there are more and more of us, and everything according to the principle - FROM POLAND TO THE WORLD!
Our values
Our values constitute the foundation
The greatest value in DuoLife are the PEOPLE who cooperate with us. Direct marketing, based on the relations with other people, gives us the advantage and allows us to reach the people who have not seen any prospects in such a business so far.
DuoLife activity is based
on such values as:
Honesty – it regards us and the people we cooperate with
Reliability – 100% engagement, fulfilling our duties conscientiously
Partnership – cooperation, trust and support
Relations – the foundation and key element of our existence and development
Personal development – thanks to it, we are getting better and better everyday
Integration – joint training sessions, meetings, trips and events.
---
---
No comments yet
---
---
Support
Privacy Policy
Affiliate Terms
Terms of Use
Testimonials