How to make your first $4000.00 from referral/Network Marketing in six weeks.
97% of network markers get it wrong when it comes to growing their downlines. Is it a surprise why so many network marketers never make a dime?
In this guide I teach and educate you on the best way to build a network marketing Business from scratch and why you should join my team. Http://my4cornersteam.com/derrick.html
When I first joined 4Corners Alliance Group. I shot (introduced my business opportunity) to any moving object with a pulse. Guess what? Every body around me felt hunted. They literally avoided me.
If you are planning to, ever did or still do this... STOP! STOP NOW!!
There's a better way...
How about instead of acting like the Hunter you acted like the farmer; instead of shooting at friends and family, you nurtured them through education.
Go back and read that sentence again... It's worth a GOLD MINE!!
You see... what makes all the difference is who(you) approaches who(your audience) first.
Instead of chasing and telling everyone about how great your opportunity is, why won't you rather establish yourself as an expert by educating them on how easy it is to own their own part time business without ever talking about your business and other valuable information(not sales pitches) about your company's products. This way people will literally line up for your advice. Most people will ask you what business you're in yourself or what you recommend.
Who doesnt want that?
Prospects queuing up for your advise.
This is the better way.
You see I learnt this the hard way.
I ended up being desperate, ashamed and broke.
I ULTIMATELY FOUR OUT THAT:
COUNSELING ATTRACTS PROSPECTS;
PITCHING REPEALS PROSPECTS!
PERIOD!
Here's what i also learnt: When you pitch your opportunity you're showing off as someone who is unprofessional with no credibility.
Why do I say that?
What you're telling your prospects is that if they join you they will also be pitching their friends like you're doing with them.
Guess what? That's salesy. And everybody hates sales people (including you)...
What we like then is people with influence...
More on Sales and influence in my next announcement.
So...
Stop pitching. START COUNSELING!
DON'T KNOW HOW?
JOIN MY TEAM TODAY.
I WILL GIVE YOU MY EXACT BLUEPRINT FOR FREE AS A MEMBER OF MY DOWNLINE. ACT Now
---
No comments yet
---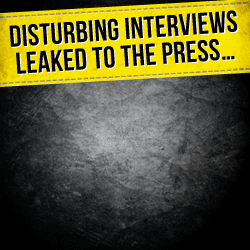 Member Ad
Inspirational furniture
Please come have a look at this amazing company we sell a wide range of different things
---
Support
Privacy Policy
Affiliate Terms
Terms of Use
Testimonials