How to Answer Common MLM Objections
Today, I want to teach you how to answer the most common MLM Objections.
Objections are very common in any selling transaction. I actually WORRY when someone does NOT have any objections to what I am offering them.

Think of an objection as a REQUEST for MORE INFORMATION. In other words, your prospect needs more information before they can make an informed purchasing decision.
Also, keep in mind, the average person will have at least 3 to 5 objections BEFORE they say YES and buy or join. Some prospects might even have 7 to 10 objections before eventually saying yes.

Here are the most common MLM Objections you will hear from people, along with a rebuttal or response you can use.
# 1: Is it a scam?

Answer: Of course not. What makes you think that? This business model has been around more than 60-years and does well over $150 BILLION in sales worldwide each year.
# 2: Is it a pyramid?

Answer: All businesses and organizations are shaped like a pyramid. What's great about this business is everyone starts at the top (as the CEO) of their own business. There's no office politics, discrimination or butt kissing. At any point in time, you can make more money than the people above you.
# 3: I don't have the time.

Answer: If you don't change what you are currently doing, WHEN will you ever have the time to live life on your own terms? We've found that if you can fit in 5-10 hours per week to grow your business, you can succeed. If you really believed you could succeed with this, do you think you could find a way to come up with 5-10 hours per week to grow your business?
# 4: Do I have to spend money?

Answer: Of course. All businesses have start-up and ongoing costs. The beauty of this business is you have a very low monthly overhead (less than $100), and you can get started for less than $100. Very few businesses offer that small of an investment. Plus, the upside potential here is unlimited.
# 5: Do I have a monthly buying commitment?

Answer: No one is forced to buy products every month. However, if you want to build a big business and make money, there is a small monthly buying commitment. Isn't that fair?
# 6: I don't like selling.

Answer: Me either. What we're looking for in this business is people who like to teach, coach and help other people. Having a strong sales background can be beneficial, but it is not mandatory. Do you like to help people?
# 7: The products are too expensive.

Answer: That depends what you are comparing them too. Yes, you can buy cheaper products elsewhere. But, if you compare apples to apples, our products are great quality and priced comparably to similar competitor's products. Also, when was the last time your favorite store sent you a check for being a loyal customer?

# 8: How much money do you make?

Answer: I'm not sure. I'm still getting paid on work I did when I first got started. Best of all, how much money I make is no indication of how much you will make. You could make more than me, you could make less. You get out what you put in.
# 9: I have to think about it.

Answer: That's great. You should put some thought into it. What part do you need to think over, the products, or the ability to make some extra money? While you think over the business, why don't you try out some products to see how they will benefit you?
# 10: I have to talk to my spouse about it.

Answer: That's great. You should talk to your spouse about it. How about we set a time where the three of us can get on my conference call line and I can answer their questions? What time would work better for you, Thursday at 7 pm or Friday at 3 pm?
Takeaways

People will have objections, expect it
An objection is just a request for more information
Don't get defensive
If you don't know how to respond, respond with a question
You can also use the feel, felt, found method to overcome objections

Final Thoughts
There you have it folks. These are the most common MLM Objections and how to deal with each one. What are your thoughts? Leave a comment below and let me know what you think.
About the Author
Chuck Holmes lives in Florida with his wife, Rachel. He enjoys reading, writing, and traveling. He is currently a top earner in his network marketing company. Chuck also owns and publishes a popular MLM Blog.
---
No comments yet
---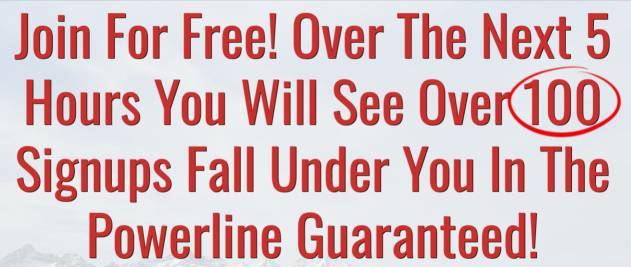 ---
Support
Privacy Policy
Affiliate Terms
Terms of Use
Testimonials