Whats that good stuff called... It's Called CBD!!!
I started by own business because I was tired of hearing I couldn't get off work to take my kids to the doctor or no, you can't get off for their first game or no, you can't get off for award day. Special Moments and I didn't want to miss them. I worked in an office, had my desk but I was meant to be home, working and taking care of my household. With only $20.00, it was the best spent twenty dollars i've ever spent! I have my own freedom, and I do it with my cell phone. Seriously how awesome is that!!!
The Cannabis industry is booming and I can tell you that this extra income has helped with so much! I can work from home and be with my kids, have dinner ready and still be able to make it to the sports games and practices. I tried it, I loved it and now I sell it! Only 20.00 to start!! Ready to be your own boss, check out this free tour at bizop.3beanlovecbd.com and let me help you build your Hempire! Want to try before you sell it, my website is www.3beanlovecbd. Achy bones, back discomfort, headaches....yes, this is the good stuff! My oil is FDA Compliant. We are 1 of 13 companies that has the Hemp Seal of Approval. Do you love helping others like I love helping others, and now you can help and get paid doing what you love to do. CBD Oil is not the only thing I sell. I also sell face products with CBD as well as a relief cream that has added 30mg of CBD. The Relief Cream now has 80MG of CBD to help with those aches.
Don't keep waiting for something to happen, make it happen. What do you want to do? Where do you want to go? Join my team and I will help you get there. With just $20.00 you will get free training and yes, that includes videos. You will have seven websites that you can share. An awesome team behind you that will help you every step of the way. NO, Not all CBD are the same. WE are not the same.
I want you! Why? Because I know you can do it, you would be AWESOME and it's here for you to start your own Business and be YOUR OWN BOSS! Join me and be apart of the GREEN WAVE
---
No comments yet
---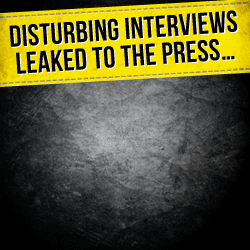 ---
Support
Privacy Policy
Affiliate Terms
Terms of Use
Testimonials