Becoming a doTERRA representative for personal growth and money!
When someone mentions becoming a doTERRA sales rep it sound like a job and something you don't want to do, but the fact is doTERRA is changing people lives beyond the superficial concept of money
When I became a doTERRA rep over eight years ago I would not have believed I would have wrote a book, managed a global team, learnt a language, become more confident and development new skills that have transcended into other parts of my life. 
Nobody could have ever convince me or you when you started a MLM business that it is NOT all about the money. Yes, we know that money is a motivator, but it simply does not sustain us long term. 
So what does?
I believe that sustainability in network marketing when we become a doTERRA rep is in three parts.
We need to see the money develop (Financial growth)
We need to see our skill sets develop (Knowledge growth)
We need to see our personal development develop (Personal growth)
The article talks about probably the most important aspect that supports the other two and that is our personal growth as a
doTERRA rep
.
What is personal growth as a doTERRA rep?
In simply terms personal development in doTERRA means investing in yourself. We can call it self empowerment if you like, but it is about lifting you up from the position you are in now. Any form of development in self will make you a more effective operator, business owner and individual, so however good you believe your life is now, it will be better if you develop yourself. In addition, because life is not perfect and crises happen all the time, personal growth and development will help you cope.
What aspects of my life will benefit from becoming a doTERRA rep?
If you take the experiences you will get from success and failure as a doTERRA representative you will have a richer understand of what it means to succeed and what can be learnt from failing. 
Below, I have listed the six aspects that have changed and developed me over the last eight years as a doTERRA representative.

Self-awareness
To be self-aware is so important if you want to understand how your mind works and how you best learn and do thinks in life. So, if you under yourself more than superficially such as your  traits, behaviors, and feelings you are better able to achieve your goals. Taking a self assessment questionnaire is a good idea.   
A good example is knowing how your learn. Some people need a classroom environment to learn while others are completely happy learning online or from a book. Once you understand what type of learner you are, the learning process as a doTERRA rep becomes so much easier.

Sense of direction and goal setting
Being self-aware is to have clarity over our lives and a clearer picture of who we really are as a personal. This new found clarity will make the road ahead so much clearer and make the decision-making process more effective and simple. As a future leader and
doTERRA representative
having the ability to help others as well as yourself to set goals is vital for your success. 
Improved focus and effectiveness
When I started writing my book last year, I noticed that the process in itself allowed me to have a better understanding of the method I was using as a
doTERRA rep
. I could clearly see the day by day tasks that were needed to achieve my goal of building a warm leads list and sharing doTERRA products online.
Having that improved focus on your business allow you to see what tasks are most important and what can wait. It makes the system so much more effective when you can prioritize the tasks that need to be done with the resources available. So, returning to self-awareness, know your strengths and play to them with the financial and time restraints of your life. 

Motivation
The need for almost pathological motivation as a
doTERRA representative
 is clearly an asset. Where this motivation comes from is an individual choice. Of course, if you are enjoying what you are doing, you are going to be more motivated to continue. However, as mentioned earlier, financial, skill set and personal development aspects have a massive influence on weather we want to continue or not. I believe it is the ability to look back over your journey as a
doTERRA rep
and see the distance you have traveled. This will important your motivate not only for doTERRA business, but also for other parts of your life. So, achieving a strong sense of self will be the key to a sustainable and rock hard motivational mindset.    
Resilience in the middle of adversary
Believing that the world will make it right in the end is not a smart way of running a business or our lives. I wish it was, but sadly bad things happen all the time even in a perfect world. All we can do is limit its effects and be resilient when it finally happens. 
It is simply about being tough and having the skills and knowledge to ride out the storm until calmer water ahead.
Here are a list of traits that will help:
Greater confidence
Greater resilience
Personal and interpersonal skills
Coping skill
Sense of humor
Better personal relationships
"Hell is other people" was a quote by French philosopher Jean-Paul Sartre. Of course, he didn't mean that all people were toxic regarding our relationships we have with other, but more likely that relationships are complex. 
So, what has being a doTERRA rep taught me?

It have taught me to know when a relationship is worth developing and which ones are not. In business we sometimes need to work with people we may not entirely like or even trust. However, learning to find the best out of a bad situation is also an important aspect of building better relationships with people, but also knowing when your time and energy could be spent else where with someone more valued. It is finally down to who puts the most positive impacts in your life. 

Conclusion to the personal growth of a doTERRA representative
Becoming
doTERRA rep
in many ways has completed me as a person. It have giving me more confidence, motivation and skills that will take my life forward regardless where I decide to go. And by the way the money is great also.
The fact is being able to take action and set effective goal that motivate and empower you to a new and exciting life is so cool. At the moment, I can confidently say that I am self-sufficient in the sense that I can create a living from anywhere on the plant with a internet connection using only the skills, knowledge and mindset I have gained being a doTERRA representative.  


If you would like to achieve great things as a doTERRA representative click on the "Learn More" link below and add your name and email address on the form and we will send you more details and a FREE doTERRA catalog ASAP.
---
---
No comments yet
---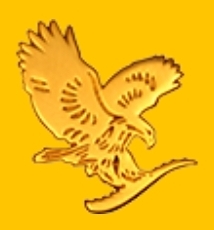 ---
Support
Privacy Policy
Affiliate Terms
Terms of Use
Testimonials