The Easiest Way To Build Your Primary Business!
The two major problems faced by Network marketers in building the primary business is ''How to generate Sign Ups'' and ''How to generate instant cash flow'' For your online business to grow, you need to be able to sign up people and generate instant cash flow on a constant basis. If you are not signing up new reps, in your business, there will be no sales and if there is no regular way of generating instant cash flow for your business, your business will die prematurely.

Lack of knowledge of an effective way of building a successful Network marketing business is the major reason why most network marketers struggle to build their business online. Over 97% of network marketers struggle perpetually and jump from one opportunity to another opportunity thinking it was the fault of the previous opportunity and hoping they would find solution in the new one but unfortunately, it is always the same experience. The question they should have asked themselves before leaving the previous company is ''Is there any success stories in this company?'' because if there were, it simply means they too can be successful there. What they don't understand is that their success does not depend on any company, product or compensation plan, but depends entirely on how they can help their prospects solve their problem.
The fastest way to fail perpetually in Network marketing is to continue promoting your primary opportunity to your prospects. If that is what you are doing, what you should realize is that almost everyone you'll come across in Network Marketing industry already have their own primary opportunity which they are struggling to build and therefore not looking for another opportunity to join but looking for a solution on how to succeed in building that opportunity of theirs, so if you continue to promote your opportunity to your prospects, you are most likely to continue to fail.
I struggled for almost 4 years to build any business online and was jumping from one opportunity to another wasting $1000's in the process until i came across a mentor who taught me that presenting my primary opportunity to my prospects was a wrong approach, that the correct way is to generate instant cash flow in the front-end by presenting them a solution to their problem and present my primary opportunity in the back end, this concept is called ''The Funded Proposal'' and since I started using this approach, I having been growing my primary business without any stress, in my first month of using this approach, i made $1350 instant cash flow and was able to register 20 people into my primary business.
Like I mentioned earlier, the two major problems your prospects are looking to solve are ''How to generate sign Ups'' and ''How to generate instant cash flow'' If you can help them solve these two problem by offering them a system that could help them generate leads and instant cash in-flow for their business, you would be amazed at how fast your primary business would grow. The system I have been using to build my primary business is called the ''Easy Cash Code'' This system was created by a 7 figure income earner to help network marketer overcome the challenge of building their business online and has helped 1000's of marketers that had previously struggled for years to become highly successful, If you are looking for a simple way to grow your primary business, I highly suggest you check this system out by clicking the link below.
If you would prefer to learn more about this system, click here!
---
No comments yet
---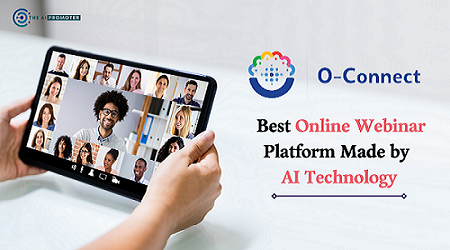 Member Ad
You Have to See This!
Earn 100% commissions! Plus, advertise your current business!Its a WIN WIN for you!
---
Support
Privacy Policy
Affiliate Terms
Terms of Use
Testimonials