Crowd1 - The New Global Revolution in networkmarketing
Crowd1 - The first and only MLM company worldwide 100% based on an app !!!
Imagine that you can have residual income - day in, day out - from the largest industry in the world?
Imagine that you can build a team of affiliates worldwide - just with your Crowd1 app
Imagine that you can earn thousands of dollars everyday by growing your team
What would you do???
I am really excited about Crowd1 - the very first and only network marketing company ever with a high-end real time mobile technology. Imagine, that you carry your office with you wherever you go? It's always in your pocket, your smartphone.
Show your business to everyone, show how many Owner Rights you already have, how big your downline already is, how many people are already in your streamline, and of course, how much money you already made.
This is all possible with Crowd1 - The new Global Revolution
Be part of the biggest industry in the world, gather as much owner rights as possible before August 1, and have lifelong income - day in, day out.
And contact me at mobile number: + 31 6 573 122 92

---
Crowd1 is adapted for the global market with high-end and real-time mobile technology !!!
WE ARE IN PRE-LAUNCH, so start right way !!!

And get this unique opportunity
The Crowd1 Prelaunch started January 2019 and is running until August 2019. During the pre-launch, you will get the unique opportunity to build a global business in a way that never been possible before! As a pioneer, you'll be able to take part of the company's success and a greater part of all future income.
The real launch of Crowd1 will be in August 2019, when Afillgo and other global partners will enter in full operational mode. The revolutionary recurring bonus systems are activated and all members can now invite online gaming players from all over the world. All members will also be able to sell or buy Owner Rights on the real-time trading platform, at Crowd1 Exchange.
100% MOBILE !!!!
Crowd1 is always on the forefront of technology, now featuring a fully both Android and iOS app and a responsive web site adapted for the increasing smartphone usage, delivering a great mobile experience to all of our associates.

The power of the crowd!
Using crowd marketing and online networking to create a solid crowd of members, eager to take advantage of agreements negotiated with profitable third party companies, Crowd1 is creating a truly unique business model. A business model tailored for the world of sharing economy and community thinking. Be part of Crowd1 and see the value of a truly dynamic and active crowd!
---
---
---
No comments yet
---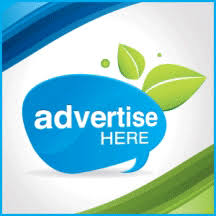 ---
Support
Privacy Policy
Terms of Use
Testimonials