Social Selling - The Direct Selling's Promise to the Future
To succeed at Social Selling with today's modern buyer, you must shift your sales dialogue from 'What can I sell you?' to 'How can I help you?'. - Melonie Dodaro   
Social selling is an innovation that merged with social media, making even the youngest of generations tech-savvy and aware of market trends. It now rules the world making a significant impact in the direct selling industry too. Through social selling platforms, brands get to educate, encourage, and engage customers by making them aware of what to buy and what not to buy. 
With its multitude of possibilities, social selling solutions define market trends and enable customers to acquire knowledge before they grab something. More than just buying or selling something, social selling focuses on the buyers. It uses the brand's social media platforms to connect with its patrons, build a rapport and engage with potential leads. 
Beyond just attaining targets, this plan of action helps direct sales businesses build long-term relationships with their customers instead of age of old techniques like cold calling. Social selling help you connect with your prospective customers through various social media platforms helping you build an impact in their minds and making your brand name come first in their thoughts when they are ready to make a purchase. 
Social Selling Trends - What's New!
Social Commerce - As we said earlier, it isn't about just selling, it is about having a warm relationship with your customers which will last a lifetime. Unlike traditional in-person selling, this brings the brand closer to people. 
Novel Strategies - In order to maintain existing customers and build new ones, there needs to be fresher ideas and perspectives that will help improve the brand image and keep its customers actively engaged. 
Videos and AR Experiences - Videos and AR (Augmented Reality) experiences speak volumes. It will help keep customers engaged, informed, and updated with the market trends and have a deeper understanding of your brand. 
Prompt Customer Support - Your customers speak for your brand and therefore, it is important to be on your toes to attend to their needs and queries. Good or bad, people take it to social media these days. So when your customer is having a query and you attend to it immediately, your customer will leave feedback tagging you on their social media platforms. Knowingly or unknowingly, if you skip attending to any complaints or concerns, it could tarnish your brand image when the customer takes it to social media. And hence, it is always important to circumspect the double-edged sword. 
Personalized Experiences - Who wouldn't love being pampered with their choices? In the online world, where there are waves of choices, it is easy to lose a customer in deep current. And hence, personalizing your services based on your customer's preferences through targetted campaigns, chatbots, videos, quizzes, etc would bring your customers back to you. 
Inclusive Social Listening - The social space is not a one-way road. As much as you talk, you got to listen too. Age group, ethnicity, and every dividing factor need to be considered to make your brand the one for all. Their varying mindsets and interests are expressed through their social handles which need to be observed to make your brand reinvigorate its strategies occasionally. 
Customers ultimately are the ambassadors who speak for the brand out to the world. It is imperative to hold them closer to the brand by being attentive to their concerns and queries no matter what. having to deal with a negative remark and do damage control later, is in no way desirable for any brand. 
Incorporating best social selling software into your conduit could help your direct selling brand go a long way by laser-targeting your prospects and by getting the brand closer to their hearts. Besides every innovation made, it is the word of mouth that could sell a thousand ships! 
---
---
No comments yet
---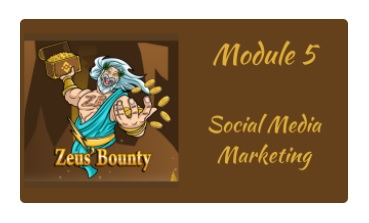 ---
Support
Privacy Policy
Affiliate Terms
Terms of Use
Testimonials