Essens beauty and travel
ESSENS
I would like to introduce you to Essens. Essens is an organisation that sells high quality Beauty, Health & Homecare products that utilise sales representatives to promote and sell their products.
You can simply become a registered customer and have access to hundreds of quality products at great prices, you are provided with your own link, username & password, make your order, pay and your products are delivered to your door, or you can join as a sales representative and earn commissions on everything you sell, you can also recruit others and earn a percentage of their sales as well as bonusses for reaching higher levels within your network of sales teams.
Its free to join, although there is a starter kit which I recommend as it will give you and your customers a chance to sample some of the products prior to any purchases.
The only requirement you need is to be able to introduce friends, family and customers to those products to then see your business grow.
There is a full range of resources including training and an excellent support structure to help you along the way.
Essens, who make perfumes that contain 20% essential oils but smell just like the original?? 
In fact, because they contain 20% oils, thats actually more than some of the big brands... so they can last longer than some of your favourites!
Our fragrances are exclusively supplied by SELUZ, one of the world's leading perfume producers! 
And did you know that a lot of companies use Chemicals to denature the alcohol in perfume??
ESSENS don't! 
They use distilled water to denature the alcohol... which means not only are they kinder to your skin and better for those people who struggle to wear perfume without having a reaction... but it means they are suitable for Muslims to wear too.
What if I told you that you could have your favourite smelling perfume for only £21.50!!! 
If you're open minded to trying a new kind of perfume... one which still smells the same as the brands you're used to, but at a fraction of the cost and in a different bottle (after all who sees the bottle)? ... 
then drop me a message and I'll PM you the list of what fragrances we do.
Who wants to try them?
Really excited about my new venture!  
Please support my new business.
Customer: https://www.essensworld.com/680019938 
Sales Representative: https://www.essens.co.uk/r-680019938
---
---
---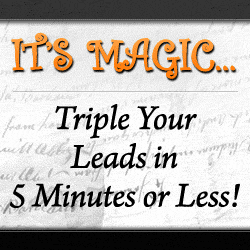 ---
Support
Privacy Policy
Affiliate Terms
Terms of Use
Testimonials