If You're Using MLM Gateway to Get Leads for Your Business, Read This...
You've probably been doing a lot of promoting of your company and products on social media platforms like Facebook, Instagram, TikTok or other places.
But perhaps you decided to try out some other different avenues to better target people.
So when you saw something like MLM Gateway you might've thought to yourself "this looks like a place where a bunch of people are specifically looking to join some network marketing business."
You'd think this would be the place where people looking for a business opportunity would go.
And to an extent that's true.
However that's not nearly as much of the case as you might think.
Because the truth is that a vast majority of people on MLM Gateway already have and are actively promoting a business opportunity.
I'd actually argue that there are more people promoting an opportunity than people that are looking for one.
So what if that's the case? Are your efforts dead in the water?
Well if you're looking to recruit people, it might be more of a challenge than you think.
But not so fast...
Sure, there are a ton of people promoting a business opportunity and not looking to join another one or a different one.
But I can guarantee you that an overwhelming majority of those networkers are looking for something in specific that they probably thought they wouldn't find here.
And that my networker friends is that they're looking for solutions for their business.
Here's the thing:
There may be a ton of active networkers in the space, but I can guarantee you that they are wanting something that is going to help them in their own businesses.
Which means that you're going to need something aside from your business opportunity that's going to get their attention.
Not only to get their attention, but to possibly get their eyeballs on your networking opportunity.
You need a system that they want. And you can get your hands on that system when you click here.
Do you want to know how the most successful networkers become top earners in their industry?
It's the fact that they have something beyond just a networking opportunity that they can offer people which creates additional income streams from them.
And if you're going to be promoting or getting anyone's attention on MLM Gateway specifically, you're going to need a different approach and another way to monetize the people that don't have an interest in your business opportunity.
Sure you can prospect folks about your business opportunity. But you'd be far more hard pressed to get a response versus active networkers who are looking for ways to build their business and you having something for that.
Maybe it's time you get your hands on the secret weapon of most top earners. Maybe it's time you build your second income stream while promoting your primary business opportunity by clicking here to check out the incredible system that will earn you more leads and commissions in your business.
---
---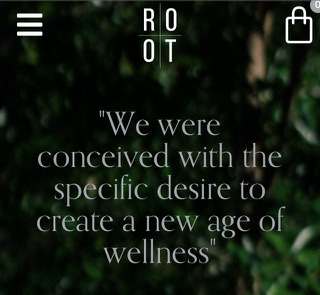 Member Ad
Work from home
Work from home opportunity with 41 year business. USA only.Selling kitchen products online.Making memories one meal at a time.
---
Support
Privacy Policy
Affiliate Terms
Terms of Use
Testimonials