My Top 5 MLM Recruiting Strategies
Today, I'd like to share my top 5 MLM Recruiting Strategies. These are simple strategies ANY network marketer can apply in their own business.
# 1: Talk to More People
This business is a numbers game. It always has been and always will be. You must talk with lots of prospects to find new customers and reps. Of course, skills, strategy, and relationships play a vital role, but you still need to talk to lots of people if you want to succeed.
If you are currently talking with one prospect per day, start approaching two people per day. Do that for a few weeks and keep raising your number each week. Your goal is to talk with MINIMUM 10-20 prospects DAILY.
Anything less than that will make it almost impossible to build a big business. Talking with one or two people a day is a good start, but it won't get you to where you want to go with the business. You must talk to 10-20 people DAILY and do it consistently!
# 2: Improve Your Skills
One of the best ways to grow your network marketing business quicker is to improve your skills. Every profession or job requires a basic set of skills. You can make a little bit of money without mastering your skills, but you will never make the big money in this industry until you master the basic skills.
What skills do you need to master? Generating leads, sharing a presentation, follow-up and closing, launching new reps, promoting events, salesmanship, and leadership skills.
How do you master these skills? The best way to master your skills is to learn from a successful mentor AND get in the trenches AND stay in the trenches. In addition, you should read books, listen to podcasts, watch videos, and attend events. Be a student of your business!
As you master your skills, you can talk with fewer people and get the same results, because you have higher conversion rates.
# 3: Talk to Better Quality Prospects
One of my best pieces of advice to become a better recruiter and retailer is to talk to better quality prospects. This means you identify a target market. You focus on groups of people who are MOST LIKELY to be interested in what you are offering them.
If you have the idea that EVERYONE is a potential prospect, you don't understand business. All businesses have a target market.
It would be in your best interest to approach people with network marketing experience, people in sales, and entrepreneurs. You can also approach people who are already buying similar products or services.
# 4: Improve Your Systems
Another thing you can do to be a better recruiter is to improve your systems. Evaluate your presentation, your follow-up materials, your marketing materials, your contact manager, etc. Test and tweak everything you do until you have something that works. Even small changes and improvements can produce big results.
# 5: Master the Art of the Follow Up
The last thing you can do to become a better recruiter and retailer is to master your follow up process. The fortune is in the follow up. Every prospect is a prospect for life. This means you stay in touch with people until they buy, die, or tell you not to. Remember, most people need minimum 7 to 20 follow-ups before they buy or join!
Ideally, you want to automate your follow-up process. You can do that by using an autoresponder. That is what I do.
Conclusion
In conclusion, these are my top 5 MLM Recruiting Strategies. Most of these things are easy to do. They are also easy not to do. Choose wisely!
What are your thoughts? Do you agree or disagree? Leave a comment to let me know what you think.
About the Author
Chuck Holmes is an author, blogger, treasure hunter, online marketer, and network marketing professional. He lives in sunny Florida with his beautiful wife, Rachel. He works from home full time in pajamas with his wife. Learn how to be a better MLM Recruiter.
---
No comments yet
---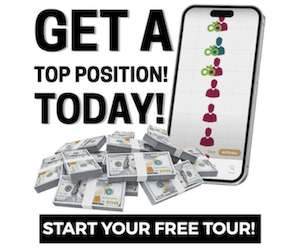 Member Ad
Whatsapp Group
It is no secret that Forsage produced millionaires in the year 2020,well it is back and launching on the 29 june 2022 and people are excited and ready to transform their lives with this programme.
---
Support
Privacy Policy
Affiliate Terms
Terms of Use
Testimonials