BELIEVING IN YOURSELF IS THE FIRST STEP TO SUCCESS..USE THE POWER WITHIN YOU
Without the CORRECT MINDSET....you will not reach
your goals...you need a mindset that is firmly focused
on accomplishment....start a project and seeing it completed
as flawlessly as possible....the very fist step is BELIEVING
IN YOURSELF.
You have the AMAZING POWER....It is within you
You have the ability to make and partake and complete
your life's wants and needs.....to a lifestyle that you are meant
to be...a beautiful life...use your power.
Your Ideal Life..It's all up to you!
VISUALIZE AND FOCUS ON THE EXTRAORDINARY RESULTS!
DO NOT LIMIT YOURSELF TO SMALL DREAMS,
DREAM BIG AND SEE GREAT RESULTS.....DO NOT BE
HAPPY WITH JUST GREAT RESULTS.....PUT THAT
FINISHING TOUCH TO MAKE YOUR RESULTS EXTRAORDINARY.

IF YOU WANT TO CHANGE YOUR LIFE
...READ THE COMPLETE BUSINESS ANNOUNCEMENT...
IT IS LONG...BOOKMARK IT IF YOU DON'T
HAVE THE TIME.....
BUT DO YOURSELF A FAVOR
AND READ AND FOLLOW ALL MY ANNOUNCEMENT
SERIES THAT WILL CHANGE YOUR WAY OF
THINKING AND MAKE YOU REACH YOUR DREAMS
AND GOALS.

BEFORE YOU START, LET ME TELL YOU THAT
THIS IS AN INFORMATIVE TRAINING THAT
CAN GUIDE YOU TO THE RIGHT PATH TO
FINANCIAL AND TIME FREEDOM.

A year from now you would
wish you started TODAY!!
EVERYTHING YOU NEED TO REACH YOUR DREAMS AND GOAL
ARE ALREADY WITHIN YOU!! YOU HAVE IT..GOD PLANTED
THE SEED OF SUCCESS IN EVERYONE OF US!
AGAIN
YOU ALREADY HAVE IT IN YOU
AND THIS CONTINUING SERIES
OF VISUALIZATION IS AIMED
AT

CORRECT MINDSET, POSITIVE THOUGHTS AND THE AMAZING POWER
OF YOUR SUBCONSCIOUS MIND....CAN DO ANYTHING....SOME ARE
EVEN SO AMAZING THAT PEOPLE CALL THEM MIRACLES.
yes, YOU HAVE THAT POWER....God created everyone of us to have
the ability to imagine things plant it in our subconscious mind and make
the subconscious mind to start and make us do the correct steps.
Even when you're sleeping...your subconscious mind...in addition
to making the body function biologically is working on planting the
the steps you need to take to reach your goals..
I want you to know the POWER OF YOUR SUBCONSCIOUS MIND.
Whatever you plant in it...specially in thought pictures....it will
do everything it can to make it real.
The modern day term for that is LAW OF ATTRACTION
FOCUS ON POSITIVE OR NEGATIVE AND YOUR SUBCONSCIOUS MIND WILL DO ALL
IT CAN TO MAKEIT HAPPEN............THAT IS WHERE CORRECT MINDSET BECOMES
VERY IMPORTANT....CORRECT MINDSET, POSITIVE THOUGHTS, AND BELIEF THAT
YOU CAN DO IT.....AND YOU'RE HEADED IN THE RIGHT DIRECTION.
PUT THE ABOVE THOUGHT/AFFIRMATION IN YOUR BRAIN EVERY DAY.
VISUALIZE WHAT THE BEST DAYS OF YOUR LIFE LOOKS LIKE.
MAKE THE THOUGHT PICTURES....
THE MORE YOU HELP THE NEEDY...THE MORE BLESSINGS YOU WILL RECEIVE...GIVE AND YOU SHALL RECEIVE.

THE MORE YOU GIVE...THE MORE SHALL RECEIVE.
ONCE AGAIN...YOUR MINDSET...WILL GIVE YOU THE STRENGHT
BACK IT WITH CORRECT ACTION, VISUALIZATION, POSITIVE THOUGHTS.
REMOVE YOUR NEGATIVE THOUGHTS, REMOVE YOUR DOUBTS
AND FEARS.....BELIEVE IN YOURSELF!!
INCREASE YOUR BELIEF IN YOUR ABILITIES. ALWAYS MAKE
THE DAY A BETTER DAY THAN YESTERDAY...TAKE THAT
EXTRA STEP. DO SOMETHING THAT YOUR FUTURE SELF
WILL THANK YOU FOR.
DEVELOP AND CONTINUE USING YOUR INNER POWER....DO NOT LET
YOUR SELF-IMPOSED LIMITATIONS....KEEP YOU WHERE YOU ARE.
ARE YOU HAPPY WITH YOUR LIFE RIGHT NOW? CAN IT BE MUCH BETTER?
TODAY I WILL SHOW YOU HOW TOT START THE JOURNEY TO FINANCIAL AND TIME
FREEDOM...I WANT YOU TO CHANGE YOUR LIFE...TRANSFORM IT TO WHERE IT IS
MEANT TO BE.




"If you can dream it, you can do it."
Creating Wealth means Taking Control
of Your MINDSET and having
the correct tools. An instructor/mentor
BE MY STUDENT...follow all my lessons/business announcements.

---
---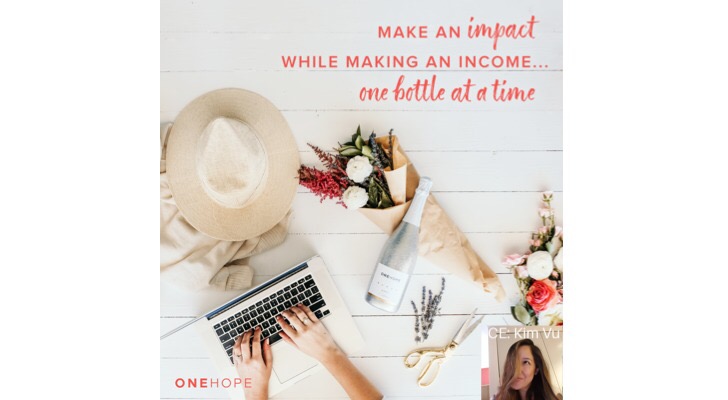 Member Ad
YES!! I WANT A BETTER LIFE
I share and market amazing plant based products that work wonders. The business can be worked from home around a busy schedule, so if you're busy like I am this is perfect for you. Come join me!!
---
Support
Privacy Policy
Affiliate Terms
Terms of Use
Testimonials